Tru-Urban has announced the release of The Modern Arsenal Drum Kit, a new drum sample library tailored for today's Hip-Hop/R&B, Soul, and Urban-Pop style music production.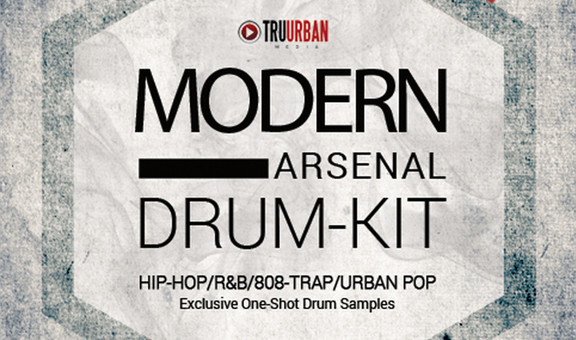 The Modern Arsenal Drum Kit features an exclusive selection of professionally crafted drum samples that are reminiscent of today's most popular urban styles such as 808/Trap, Boom-Bap and the hard hitting bodacious sounds of today's Urban-Pop.

The Modern Arsenal kit provides urban music producers and beat makers with high quality drum sounds that have been proven to cut through a mix and add character and punch to nearly any composition.

Over 180 high quality drum samples from kicks to snares to percussion instruments such as congas, bongos, shakers, tambourines and triangles make finding the right drum samples quick and easy. Plus, producers gain the confidence that comes with having drum samples from today's top urban hits.
The Modern Arsenal Drum Kit is available for purchase for $25 USD.
More information: Tru-Urban