Tru-Urban has released SuperStarO's Pro Drumz, an exclusive Kontakt library of drum samples from music producer SuperStarO featuring a unique note repeater for quick and easy high hat and drum rolls.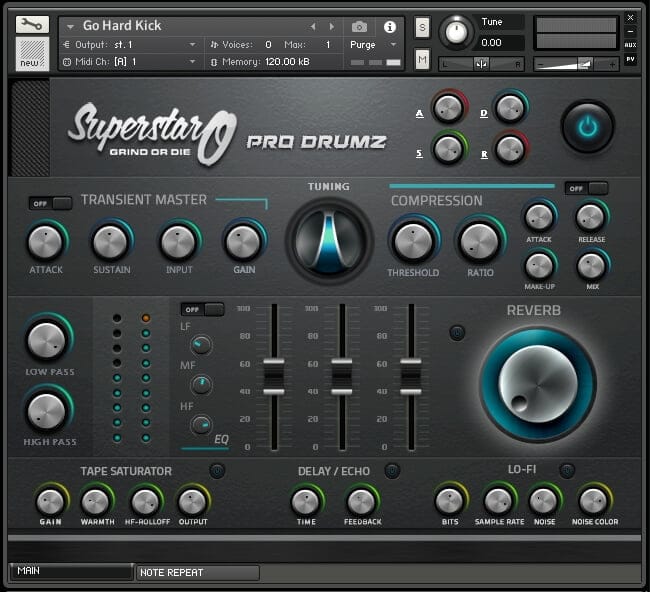 SSO Pro Drumz for Kontakt features over 400 drum samples with a user interface designed to give the producer every tool they need to further craft each drum sound to fit just right within any track. With multiple effects like tape saturation, compression, ADSR, Lo-Fi, Transient Master, Reverb, EQ and more, there is almost no limit to what you can do with each sound.

Drum rolls and high hat trills are easy. Now, with the unique note repeat function, producers can create drum rolls and high hat patterns in no time. Note Repeat Mode is a unique note-repeater that lets you play through various note repeat speeds on your keyboard. Starting at C3 (middle C) through B4, all of the white keys are programmed to repeat the drum sample at a different speed from quarter note repeats all the way to 128th triplets.
SuperStarO's Pro Drumz for Kontakt is available for purchase for $49 USD.
More information: Tru-Urban / SuperStarO's Pro Drumz