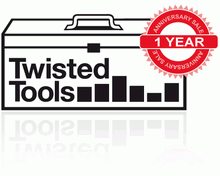 Twisted Tools is celebrating its first anniversary with the release of Buffeater Lite, and a 33% discount on all its items with the exception of the forthcoming Scapes.
A year ago this day, you crashed our servers with an excitement that has fueled us for the last 365 days. Behind the scene we've been working non-stop to bring you new and cool, non-cookie cutter audio tools and it has been an incredible ride. We hope that you've enjoyed this year as much as we have and look forward to bringing you more Twisted Tools!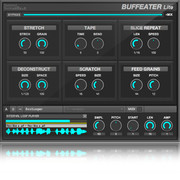 The new Buffeater Lite is a free version of the Buffeater effects processor.
It is real-time, dynamically ordered, granular multi-effect known as Buffeater for all versions of Reaktor 5. The effect works by capturing live audio and storing it in a temporary buffer, which allows for real-time processing of the incoming audio using granular synthesis and other methods.
All commercial Twisted Tools software items, with the exception of Scapes (an upcoming effect/sound generator), are 33% off until 6 February, 2011. If you buy or own all 4 available Twisted Tools devices you can get 50% off Scapes, which is now available to pre-order for $49 USD.
More information: Twisted Tools