u-he has announced the release of updates to all of its plugins, offering macOS Catalina support and various improvements.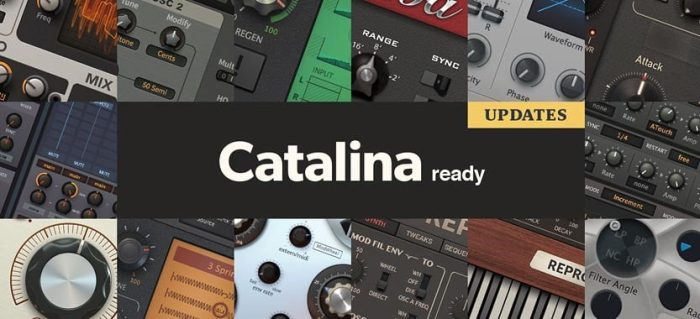 As the deadline for notarizing software for macOS 10.15 Catalina comes close, we're releasing updates for all of our plug-ins, either as new versions (ACE, Diva, Hive, Repro, Zebra2/ZebraHZ) or as notarized re-releases (everything else). So if you have a new Mac, or if you upgraded to Catalina already, we recommend that you download all your u-he plug-ins and install them over the existing versions before February 4th, 2020.

Everyone else can enjoy the improvements we've made to ACE, Diva, Hive, Repro, Zebra2 and ZebraHZ. The installers are better and more failsafe, compatibility with macOS dark mode was improved, and many minor niggles have been fixed.
Version 1.4.4 of the Diva virtual analog synthesizer comes with improved multicore support and reduced CPU usage. Compatibility with MPE controllers has been improved as well and the new voice stealing algorithm from Hive has been implemented.
The ACE semi-modular synth has received the same update as Diva in version 1.4.1, and also features tagged presets. Mismatched parameters no longer occur between the Mac, Windows and Linux versions.
With 2.9.1 of ZebraHZ, the synth plugin part of The Dark Zebra is updated to match the recent release of Zebra2, which was also updated with few minor bug fixes. ZebraHZ 2.9.1 now includes 4 Comb filters and 3 Resonators. Owners of The Dark Zebra can request a download link from the My Licenses page at u-he's website.
Repro has a few minor improvements and crash bugs fixed in version 1.1.1, and Hive 2.0.1 received major improvements in its UI responsiveness. Lastly, the free Podolski virtual analog synth has been updated with tagged presets and NKS support in version 1.2.2.
Comprehensive accounts of the fixed and remaining issues are included the release notes for each plugin.
More information: u-he