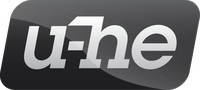 u-he has announced the release of public beta updates for its Diva and Zebra virtual synthesizer instruments for Windows and Mac.
Most prominent fixes/solutions are

– no sound on projects larger than 2 GB
– installers signed for MacOS X 10.8 Mountain Lion

Once these things are confirmed, we'll start updating everything else.
Changes in Diva/Zebra Rev 871
Fixed some preset names.
Fixed some installer scripts.
Includes fixes for Reason.
Installers (Mac) delete files before new ones are installed.
Mac-Installers don't ask to install "for all users" anymore.
Diva-Tunemod bug fixed ("Zero Vibrato + quantize" modulation problem).
Zebrify Mono/Left/Right modes work again.
Keyboard-Input works better.
Crash bug win-xp (could have happened in any Windows OS). Fixed.
Wrong signatures for Zebra2/Diva (HZ was okay). Fixed.
Installers showed ????? when data was a shortcut (also Zebra & Diva but not HZ). Fixed.
Mac installers install correctly without deleting the old component first.
Saved Text appears in Windows VST dialogs.
Symbolic links can't create endless loops anymore.
Win64 doesn't produce silent synths in huge projects anymore.
Additional minor fixes.
The public beta is now available for download.
More information: u-he