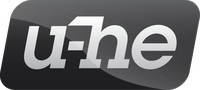 u-he has announced an update to its plug-ins to fix a "Missing GUI" issue with Apple's Logic Pro 10.1.
We are aware of a "missing GUI" issue for some u-he plugins after updating Logic Pro X to v10.1. The reason is Logic v10.1 has dropped support for legacy AU SDKs, which includes some versions of u-he plugins.
We have created updates to our plugins, and our testing shows these versions work as expected. To solve the issue you will need to install these latest versions over your existing installation. Installers are available via our forum.

Owners of ZebraHZ need to download the latest build via their account at u-he.com.

Note: If installing the new builds does not appear to help, please try rescanning all u-he AU plugins via Logic's Plugin-Manager (Logic > Preferences > Plugin-Manager).
More information: u-he