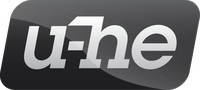 u-he has launched a new public beta of its plug-ins.
As these builds have probably reached a state that is more stable than our official releases, I would like to push them through testing/public beta/release candidates as soon as possible.
Changes in rev 2242
Hopefully fixed crash bug in Bitwig on MacOS X (was a Cocoa drawing issue).
Put full Mousewheel support back into VST2.
Fixed All Notes Off issue with Zebra (abrupt releases).
Fixed Pan/Vol Mod Labels in ZebraCM.
Fixed MIDI Unlearn in AAX / Pro Tools.
Reworked Mac Installers with Apple recommended ownerships (System/Admin).
Correct Satin 1.1 user guide.
Added full resolution to 7-bit MIDI Learn.
Moved Runciter from Example to Harmonic category in PT.
Added host/os/bitdepth/plug-in format to logging facility.
Correct UI size for Satin in Live 32-bit VST.
Fixed erratic parameter loopback in Satin (possibly fixing a lot of random issues).
The new public beta versions of ACE, Diva, Filterscape, MFM2, Podolski, Satin, Triple Cheese, Uhbik, Zebra and ZebraCM are now available to download at the u-he forum at KVR Audio.
More information: u-he