Ueberschall has announced the release of the Complete Ueberschall Bundle, a huge collection that comprises over 200,000 loops, samples and sound FX.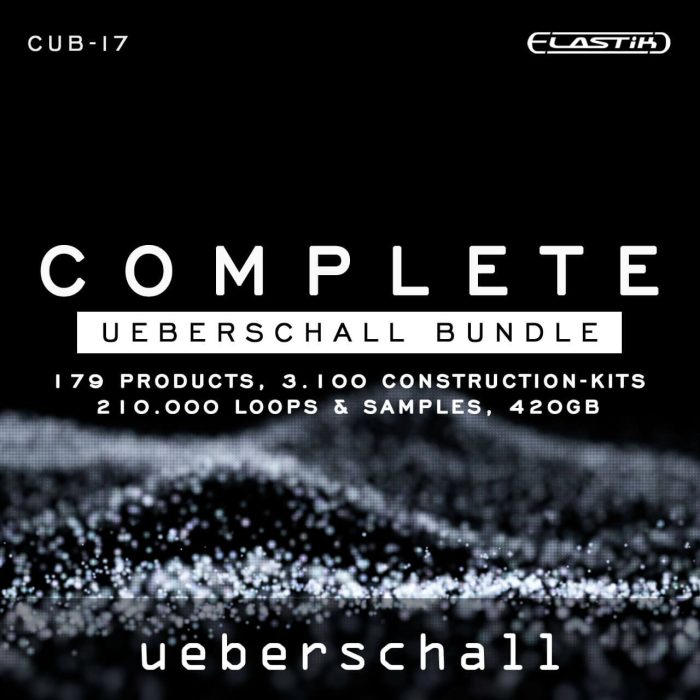 The bundle includes over 3,000 complete construction kits that span dozens of different musical genres, providing a one-stop musical resource for busy music producers and media composers.
Ueberschall's Elastik provides a powerful and incredibly flexible sample playback engine. It offers sophisticated sample manipulation tools including pitch- and tempo-matching.

Since Elastik first appeared, we have released over 175 individual Elastik-based titles across our construction kit and instrument libraries series. Now, for the first time, you can buy this entire collection – over 400GB of sample content – within a single bundle and at an incredible price.
The Complete Construction Kit Bundle features all of the construction kit content created by Ueberschall for Elastik within a single, value-packed, collection.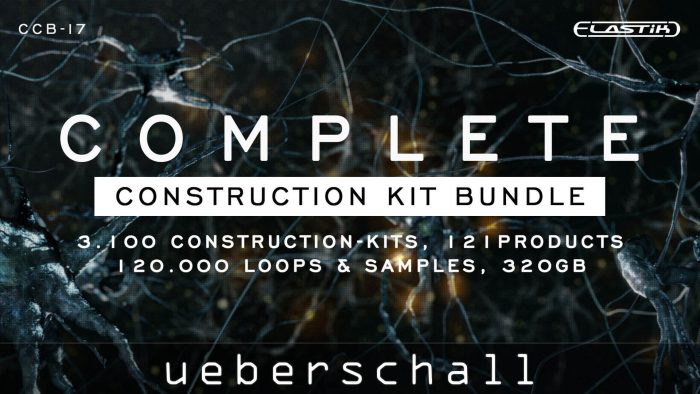 It represents over 120 individual Elastik libraries and covers over 50 different musical genres. The bundle includes over 3000 individual construction kits, each featuring multiple song sections and multiple instruments.
Finally, the Complete Instrument Bundle collects Ueberschall's Instrument Series libraries for Elastik, including nearly 90.000 loops and phrases and over 100GB of sample content.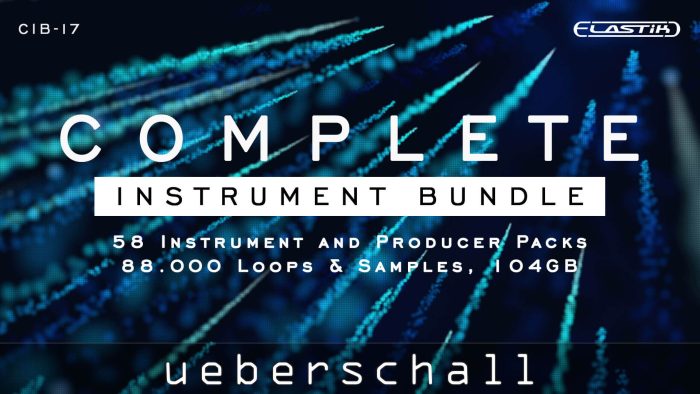 Each Instrument Series library focuses on a single instrument or instrument type, for example in the producer packs. The recordings are made using top-quality equipment with performances supplied by professional musicians.

For each library, the sample content provides everything required to construct complete performances by the chosen instrument. Whether that's a soulful sax solo, a swinging acoustic bass, an atmospheric vocal chant, a shredded electric guitar, a strummed acoustic or a delicate percussive bell, you get quality of sound and an authentic performance.
The bundles are available for purchase at the following prices:
Complete Ueberschall Bundle 2.799 EUR.
Complete Construction Kit Bundle 1.999 EUR.
Complete Instrument Bundle 999 EUR.
More information: Ueberschall