Ueberschall has launched its latest Elastik Soundbank Funky Acoustic Guitar, a collection of loops that brings super-cool acoustic guitar performances that deliver funk from start to finish.
The 1.27 GB library includes 400 loops and phrases played by Kai Reuter.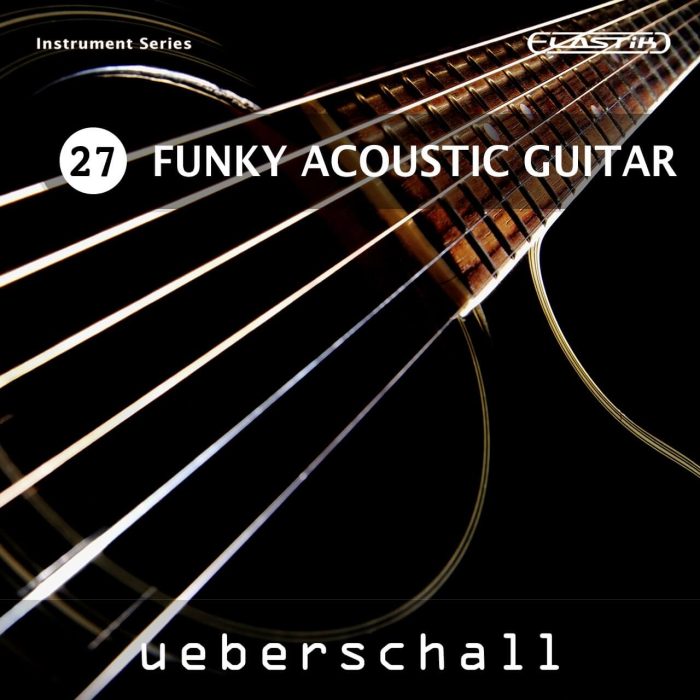 The library is built around nearly 1.3GB of samples and divided into 13 tempo and key-based sections. Original tempos range from 106 to 126 bpm but, with Elastik's high-quality tempo matching algorithms, you can find the perfect tempo match for your project. All the contained phases are recorded in guitar-friendly keys of E and A but Elastik 3's new ReTune feature set makes it easy to get these loops working with other musical content within your project regardless of the key.

Within each of the 13 folders, multiple phrases (mostly 4 or 8 bars in length) are provided, making it simple to build a complete guitar performance for an entire song-style project. In addition, for each phrase, two alternative parts are provided intended to be panned left and right. You also get both dry and processed (with suitable effects) stereo versions of each phrase enabling you to work fast when required. As you would expect from Ueberschall, the audio and performance quality is of the highest standard.

In terms of styles, the library caters for conventional funk but the sound of the acoustic brings something truely organic to the genre. Equally, for those looking to add a funky flavour to pop, electro or house productions, Funky Acoustic Guitar will have you covered. Inspiring, groovy, syncopated and with attitude by the bucket load, Funky Acoustic Guitar might be just what you need to get the funk out.
Funky Acoustic Guitar costs 49 EUR.
More information: Ueberschall