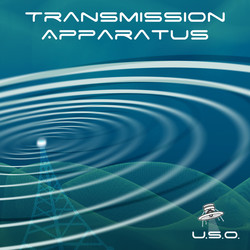 Unidentified Sound Object has announced Transmission Apparatus, a recombinant sound library available as a .wav files collection and for the first time also as a Kontakt .nki file.
It's a construction kit designed to create a broad range of communication sounds, from real to "alien" broadcasting signals. The library contains more than 2 GB of data, delivered in 373 files of unique sound material.

It's catalogued in five elements: AM (amplitude modulation), FM (frequency modulation), SSB (single side band – aka ham radio), KYMA (synthesised noises) and VOCAL (unintelligible speeches). The first three bands were recorded from the output of different radio receivers at 96 kHz via a Crane Song HEDD (Harmonically Enhanced Digital Device) to add warmth and tube/analog sonic color to the recordings.

All the samples have been carefully selected from these recording sessions, with the addition of just a little dsp processing to widen the stereo field. Moreover, the Kyma folder contains unique audio files entirely synthesised in the SSC Kyma+Paca(rana) environment. And a group of sfx called Vocal is the result of "destroyed" dialogues and vocal sources via spectral processing.
The library is available for purchase for $49 USD (wav) / $69 USD (Kontakt).
More information: Unidentified Sound Object / Transmission Apparatus