Unidentified Sound Object (U.S.O.) has announced the release of Warped Choir, a filmic sound construction kit for teasers, trailers & promos.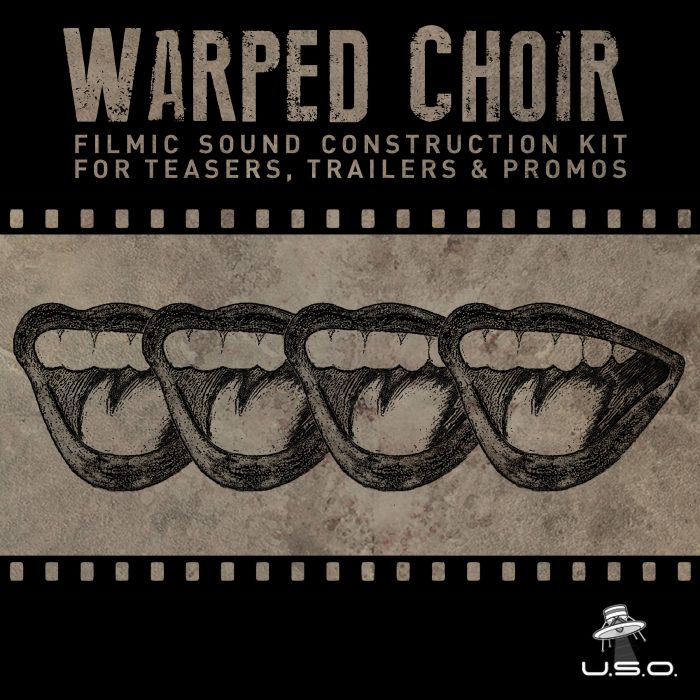 'Warped Choir' is the latest state-of-the-art sound effects library from U.S.O. which continues to cross the border between music and sound design.

Warped Choir provides a wide range of meticulously crafted stereo and 5.1 surround sound elements ready to be pumped in your trailer, video game or other audiovisual projects. It contains more than 200 massive dynamic impacts, transitions, soundscapes, epic vocal rises and whooshes, all designed from scratch using a choir concert recording as the unique waveform source in the Symbolic Sound Kyma workstation.

When it comes to creating new musical ideas, video and sound editors, sound designers, but also composers, can find inspiration in this intriguing must-have collection.
Warped Choir features
Includes 37 Crescendo, 29 Ghostly, 47 Impacts, 20 Soundscapes, 52 Stingers, 34 Swells, 28 Raw Samples.
Stereo (1.71 GB): Broadcast Wave Files (.wav), 24-bit/96 kHz.
Surround 5.1 (6.59 GB): Interleaved Broadcast Wave Files (.wav), 24-bit/96 kHz. Track Layout: L, C, R, Ls, Rs, LFE (Pro Tools default).
The Warped Choir library is available for purchase for $69 USD (Stereo) / $99 USD (Surround + Stereo). You can save 20% on the Stereo and the Surround version if you order by February 24th, 2017.
More information: Unidentified Sound Object / Warped Choir