UNTERLASS Studio Furniture has announced the availability of the SINGLEDESK 40 series, the latest customer eye-catching addition to its flexible range of professional products proudly manufactured in Austria.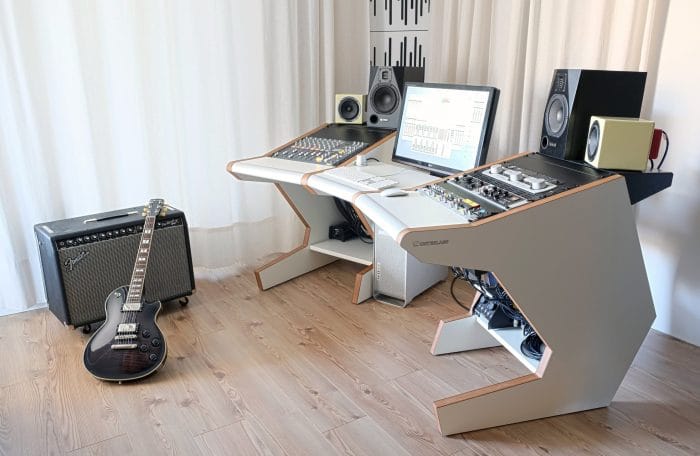 The SINGLEDESK 40 is the most recent product (best for mastering purpose) of UNTERLASS Studio Furniture and a masterpiece in terms of ergonomics, acoustic properties, design, modularity and functionality. The SINGLEDESK 40 will be your customers eye-catcher due to its unique UNTERLASS Studio Furniture design.
SINGLEDESK 40 features
3-way adjustable rear table top.
Cable channel | cable outlets: back, sides and down.
Surface: HPL MDF, black or white satin finish.
Open access to the rear panel.
40 RU Rackspace.
Topracks: 2 x 12 RU.
Back: 2 x 8 RU e.g. for power management.
Modular expandability (see OPTIONS).
Optional nearfield monitor shelves.
Optional extension kit expands SINGLEDESK 40 by 1 full rack (+20 RU).
The SINGLEDESK 40 series is available in a choice of black, satin white, and Deluxe (wooden) finishes directly from UNTERLASS Studio Furniture starting at 1,665 EUR (excluding VAT). Optional nearfield monitor shelves are available for 190 EUR (excluding VAT) per pair.
More information: UNTERLASS Studio Furniture / SINGLEDESK 40 A/R