Cinesamples has announced its Early Back to School Sale, offering discounts on its sample libraries and bundles.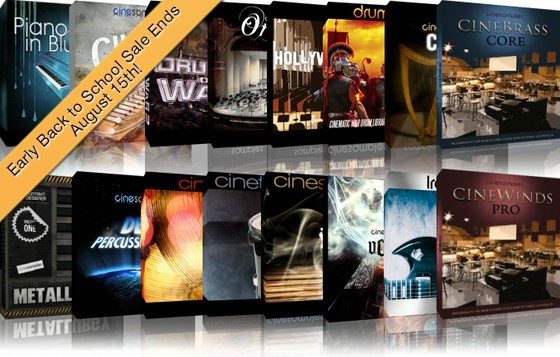 It's not summertime without a sale, and from now through August 15, the entire Cinesamples collection is up to 30% off! Specials include:

Hollywoodwinds: $179
CineBrass CORE: $349
CineBrass PRO: $349
CineBrass Bundle: $698
CineWinds CORE: $299

All other titles are 30% off. If you've been planning a Cinesamples purchase, now is the time to buy!
The sale ends August 15th, 2012.
More information: Cinesamples