Ursa DSP has released version 0.93 of Lagrange, a free delay effect plugin that was released as part of the 2016 KVR Developer Challenge.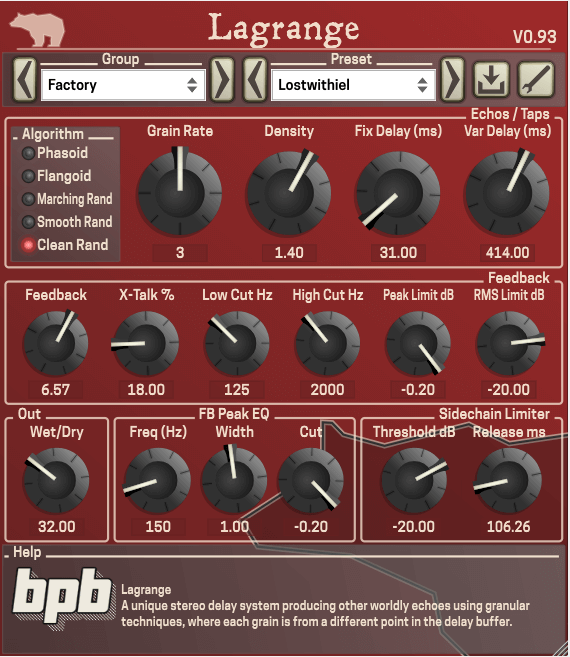 Lagrange is a unique stereo delay system producing other worldly echoes using granular techniques, where each grain is from a different point in the delay buffer.
The new version includes Mac VST and AU plugin support. The update also comes with a preset system that creates files that are portable between Windows and MacOS.
Lagrange is a free download for Windows and Mac at KVR Audio.
More information: Ursa DSP Lagrange