Voxengo has announced an update to its SPAN real-time "fast Fourier transform" audio spectrum analyzer plugin.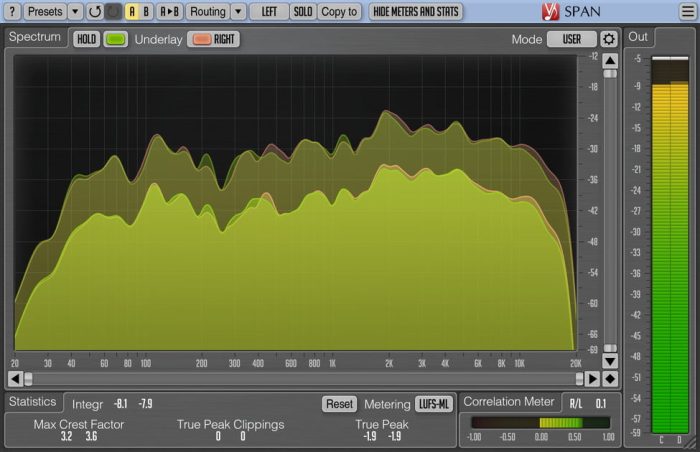 Version 3.5 comes with some improvements and additions to the free effect plugin.
SPAN provides you with a very flexible "mode" system which you can use to setup your spectrum analyzer preferences. You may specify Fourier block size in samples, FFT window overlap percentage, spectrum's visual slope. Beside that you can choose to display secondary spectrum of a desired type (e.g. real-time maximum, all-time maximum). Spectrum can be smoothed out visually for an easier examination.
Changes in SPAN v3.5
Improved responsiveness during window resizing.
Improved visual quality at different visual interface scales.
Windows: implemented (switchable) higher-precision user interface update timer, for smoother display.
Added "Blackman" and "Hi-Res" spectrum window types.
SPAN is available for download from Voxengo and distributor Plugin Boutique in VST/VST3, AU and AAX plugin formats.