Voxengo has released version 2.10 of Voxformer, a multi-functional vocal channel strip plug-in for Windows and Mac.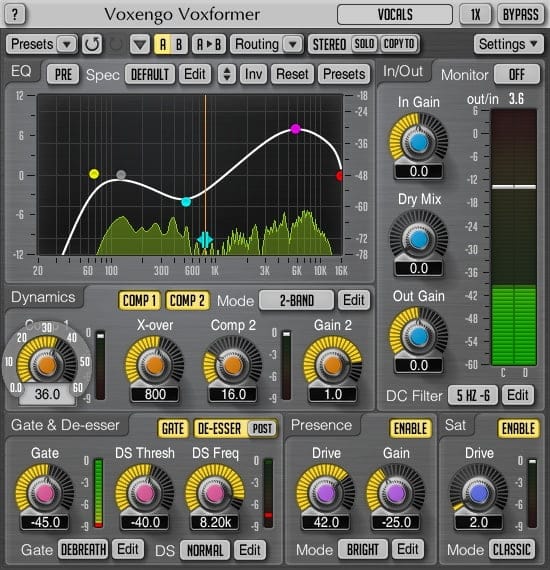 The coolest feature of Voxformer is its one-knob vocal compressor. Using only a single knob, you can get a tight, open and definitive professional vocal sound with an excellent articulation in no time. You do not have to worry about common ratio and make-up gain controls since they are automatically selected by the advanced compression algorithm while attack and release parameters are stored in a mode preset. Moreover, Voxformer features two compressors of this type, allowing you to apply either a two-band or a two-stage (serial) vocal compression.
Changes in Voxformer v2.10
Added equalizer bands coloration.
Implemented color scheme editor with load and save functions.
Added "Brown" and "White" color schemes.
Redesigned the infrastructure controls.
Made internal channel names start at "C" to reduce confusion with the A/B comparison buttons.
Reduced plugin file size considerably for faster loading.
Voxformer for Windows and Mac (VST/AU) is available for purchase for $69.95 USD.