W.A. Production has announced its latest expansion pack for the InstaChord MIDI processor plugin.
Psytrance for InstaChord features a collection of 50 presets inspired by such artists as Astral Projection, Infected Mushroom, Juno Reactor, Ovnimoon, and more.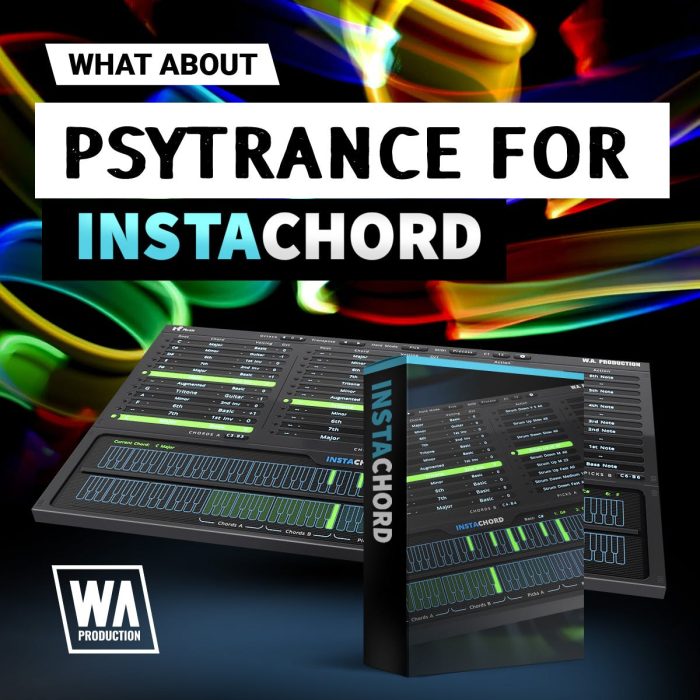 InstaChord can make your existing Psy stronger, fuller, and more riveting with new chord progressions found inside this W. A. Production expansion pack, Psytrance for Instachord.

Instachord is a MIDI Processing Plugin that helps you play chords and chord progressions faster and easier. Simply route your favorite plugin instrument through Instachord and in an instant you have the best chords for Psy at your fingertips. Not only do you have the chords, you decide the order in which they are played, what notes of the chord are played, and how they are played. All with the touch of one button.

Build on the hottest chords for Psy, enjoy some new and innovative progressions, or build your own. With Instachord and Psytrance expansions for Instachord, you can give your listeners a true experience in Psytrance music.
The expansion is available for the intro price of $5 USD at W.A. Production and Plugin Boutique for a limited time (regular $9.90 USD).