Audio Plugin Deals has extended the sale on the PPG Wave 3.V synthesizer instrument, offering over 80% off on the emulation of the legendary PPG Wave Synthesizer by Waldorf.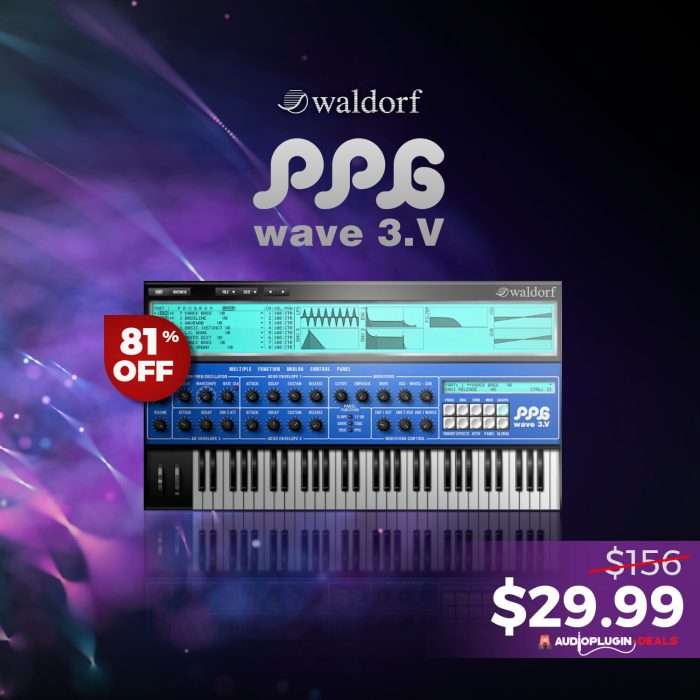 Waldorf PPG Wave 3.V is the reincarnation of the legendary PPG Wave Synthesizer, which no doubt is considered one of the most respected high-end synthesizers of the 80s.

Developed by Wolfgang Palm, this instrument is featured on countless records, and it inspired a whole generation of producers, composers and listeners. While back then it was your choice to spent your money either for a vehicle or the PPG, the new PPG Wave 3.V renders this breathtaking sonic character very affordable, comfortably to use for every VST or AU Host.
PPG Wave 3.V is on sale for $29.99 USD through December 20th, 2020.
More information: Audio Plugin Deals