NewScientistTech has an article on Keepon, the robot that can dance (for real!).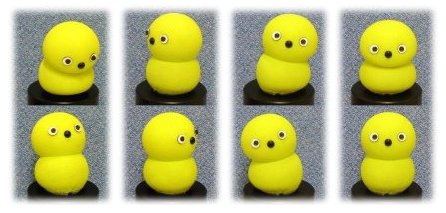 This squishy, yellow robot picks out the beat in a piece of music and moves along in time. It can also visually detect motion of a person or object and dance in the same rhythm.
Cycling '74 Max/MSP is used for beat detecting, enabling the robot to dance perfectly to the beat!
Keepon's ability to pick out the beat in a piece of music makes it fundamentally different to the dancing Qrios, which are entirely pre-programmed. "The important thing is that Keepon is capable of detecting rhythm," says Fumihide Tanaka, who heads the Qrio Project at Sony Corporation in Tokyo, Japan.
Check this video of Keepon dancing to a drum, cool stuff!