Waves Audio has announced a sale on its Abbey Road Plugins, offering single plugins from $29.99 USD for a limited time only.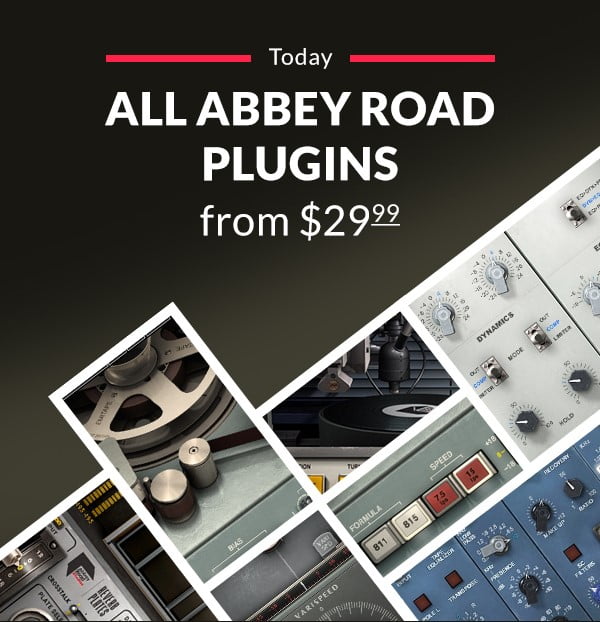 Step into the sound of Abbey Road Studios and explore plugins meticulously modeled from the fabled studios' legendary rooms, microphones, consoles, tape machines and signature effects, as heard on countless historic recordings and pop masterpieces.
The sale includes:
During the promotion you can get an additional discount of up to 35% off with a purchase of multiple plugins.
More information: Waves Audio