Waves Audio has launched a flash sale on the Top 25 Live Sound Plugins, offering discounts of up to 94% off regular on selected audio plugins for a limited time only.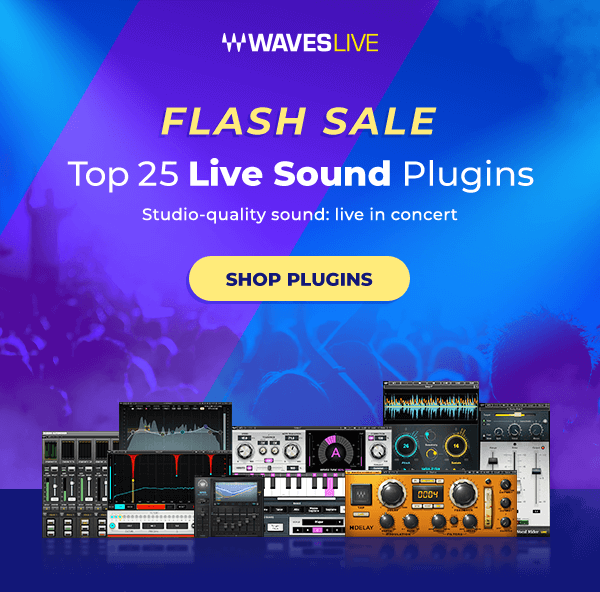 From show-saving problem solvers to essential mix sweeteners, get the plugins that thousands of live mix engineers rely on to achieve pristine studio-quality sound—live in concert.
The sale includes the following plugins and bundles:
Prices are starting from only $29.99 USD.
More information: Waves Audio