Waves has announced the release of X-FDBK, an automatic feedback suppression effect plugin for Windows and Mac.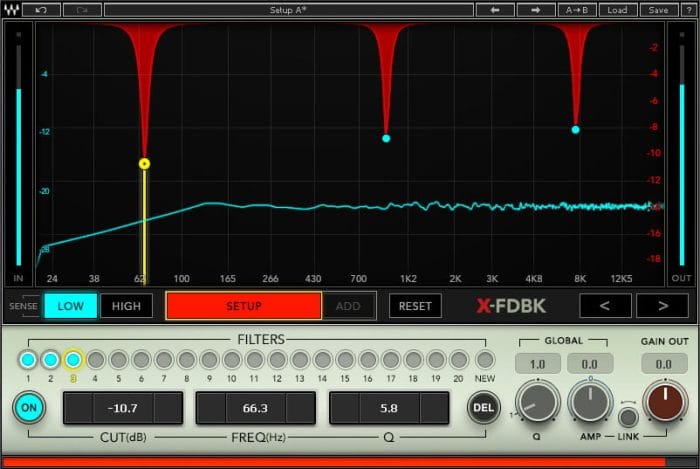 X-FDBK identifies the precise frequencies that cause feedback and surgically cuts them, dramatically shortening the setup time of monitors and PA speakers.

X-FDBK is the first plugin ever to provide a complete automatic feedback suppression solution. Whether you're an FOH engineer mixing for thousands or a singer performing with your own compact PA system, you can now get a loud, clear and feedback-free mix in seconds. This way you have one less thing to worry about and you can focus on what's really important – your mix.
X-FDBK features
Automatically cuts the frequencies that cause feedback.
Get a clearer, louder, feedback-free sound from your monitors and PA.
Set it and forget it.
Dramatic improvement to your live sound and workflow.
Quick and easy to use.
A must-have survival tool for any live sound engineer or live performer.
X-FDBK is available for the introductory price of $99 USD (regular $149 USD).