Wavesfactory has announced it has released updated versions of two of its free instrument libraries for Native Instruments Kontakt.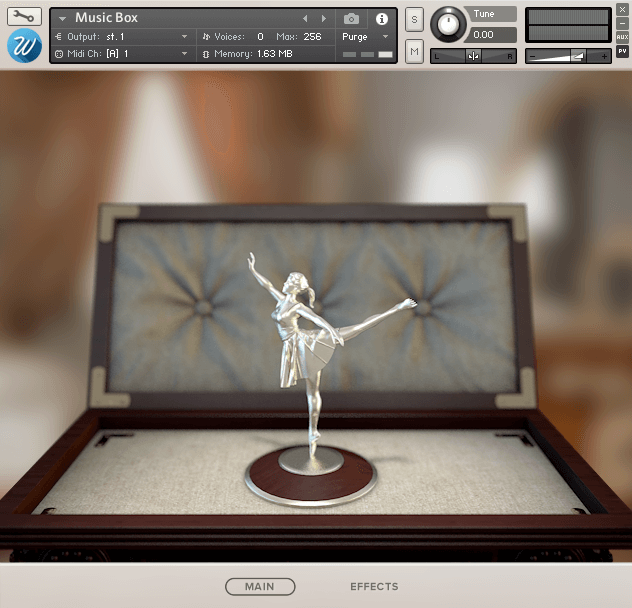 Music Box offers the sounds of an old music box sampled chromatically over 3 octaves, featuring mechanism noises. Clock brings a collection of playable clock sounds directly from an old wall clock. It includes tick-tack, chromatic bells, mechanism noises and hour-ly.
It's the right time to update these wonderful instruments that didn't have any user interface or scripting, and give you even more functionality.

De-noised samples, new animated user interface renderd in 3D and a new script that features the new Advanced Rack Effects, being able to add any DSP effect. This effect system is also used in Legacy Drums and it will gradually be added to all instruments and new ones as well.
The advanced script lets you add any DSP effect included in Kontakt in any order you want, increasing exponentially the sonic capabilities of the instrument.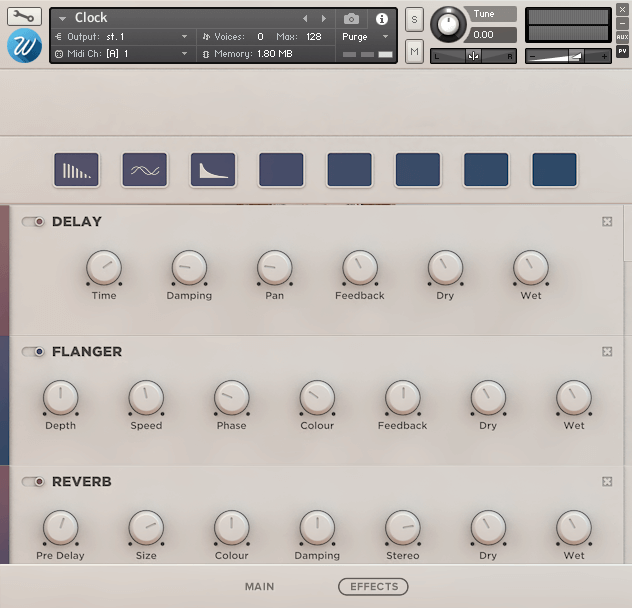 The available effects include delay, distortion, tape saturation, convolution reverb with 30+ impulse responses and much more.
The Music Box and Clock libraries are available for download for the full version of Native Instruments Kontakt.
More information: Wavesfactory / Free Kontakt Instruments