WeirdConverter is a converter with a twist.
The site is simple: it is like a currency converter, but for completely unrelated items. Play around, and suggest other stuff you want to see – we will make it happen.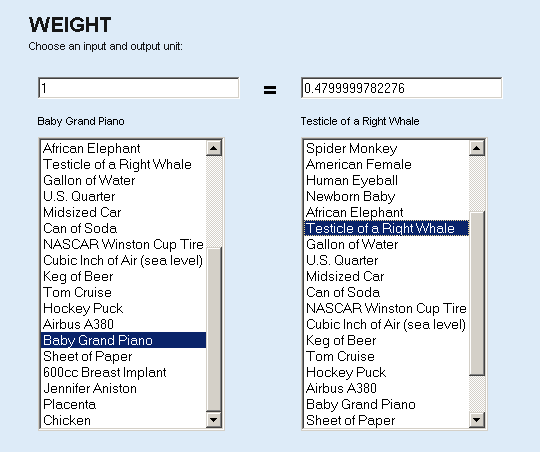 Good to know a Baby Grand Piano weighs only about half a Right Whale's testicle
Currently you can convert things in weight and in length/height.
Link via Kottke