Weirdomatic is a resource for most interesting, funny and weird pictures gathered from around the web.
I found this website through MAKE: blog, which linked to this collection of weird (bass) guitars.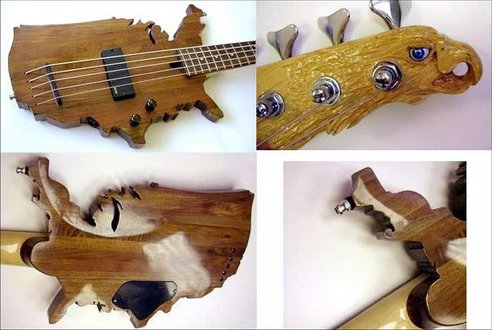 Bass guitar shaped like North America
You can find many more cool/funny (bass) guitars at bunnybass.com.
Other recent posts at Weirdomatic include Dust Art, Swimming Cars and Crazy Bananas.