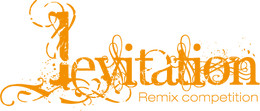 Whirlpool Records has launched the Levitation feat. Mocci Ryen – How Wonderful Remix Contest.
Levitation is best known for their appearance on several Café del Mar compilations. Especially the two songs "More Than Ever People" and "Out of time" have been extensively featured on TV and Radio throughout the globe.

With the new album being released in February 2012 both digitally and physically, we want to give you the opportunity to create a remix of the upcoming single "How wonderful" and win some valuable prizes. Just be sure to read the instructions and follow our terms and conditions. We wish you good luck and a lot of fun. Be creative and inspired!
The submission phase begins November 16th 2011 and ends December 23rd 2011 at 23:59 UTC. The judging phase begins December 24th and ends December 31th. The winners will be announced soon after.
Prizes include a release of your remix on the single, products by Cableguys and Ohm Force, and SoundCloud accounts.
More information: Whirlpool Records