XT Software has released public beta 3 of energyXT 2.7, a music production software for Windows and Mac.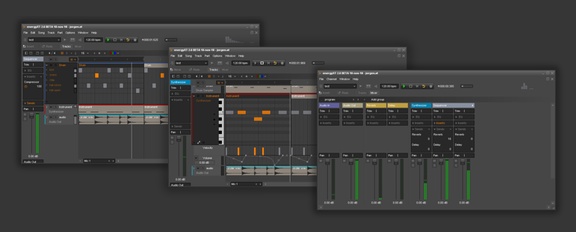 Changes in energyXT 2.7 beta 3
Object bar didn't display note length in last beat, now fixed.
Fixed crash when loading XTC clips with missing VST plugin.
Fixed crash when adding MIDI out device to a tack containing a VST.
Fixed issue with custom volume knob image and old skin. Skins made in 2.7 beta v2 may have to be fixed manually.
Added Trim control to sequencer mixer strip.
Minor fixes to light skin and added option to skin color of eq curve in mixer (FX > decoration color).
Resizing and transposing events with keyboard shortcuts didn't update object bar, now fixed.
energyXT is currently available to purchase for 39 EUR (regular 59 EUR). The latest beta is available to download here.
More information: XT Software