Zaplin Music just released an update of its music app Triqtraq – Jam Sequencer, featuring a refreshed graphical interface, various interface improvements and a free license for Ableton Live 10 Lite.
Triqtraq is an award-winning mobile jamming sequencer for iPhone and iPad, that combines a fast workflow with advanced sequencing capabilities. It features multiple track lengths and speeds, sample import and recording with the microphone during playback.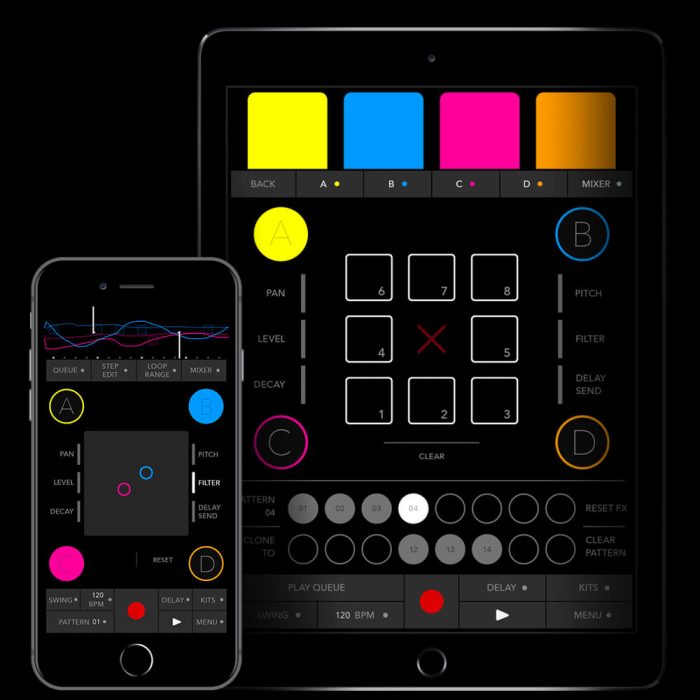 Triqtraq's interface has been re-worked for a more modern look, supporting the higher screen resolutions of the iPhone X. Additionally the Pattern View and Loop Range view have been improved on the iPhone for faster operation.
The update also includes several improvements of Ableton Link. It is now possible to synchronise start/stop on multiple apps via Link, and a new option to start playback on the first beat when synchronising to other apps.
Triqtraq users can export their musical ideas directly from Triqtraq to Ableton Live for further tweaking, mixing and arranging. For users that don't own Ableton Live, Triqtraq now comes bundled with a license of the new Ableton Live 10 Lite that imports up to 8 Triqtraq Patterns.
Changes in Triqtraq – Jam Sequencer v1.9
A fresh new look.
A free license of Ableton Live 10 Lite.
Start/stop synchronisation for Ableton Link.
Quantisation option for Ableton Link (start playback on first beat).
Muted channels are now greyed out.
iPhone: The Loop Range is now visible on top of the sample pad/slider view like on the iPad.
iPhone: In Pattern View the sequences of all channels are now standard visible in the monitor.
iPhone: Pattern View now shows Mute buttons in the monitor when Queue is not active.
For a limited time only Triqtraq is available for the price of $4.99 USD / €5.49 EUR / £4.99 GBP on the iOS App Store. The update is freely available on the App Store for existing users.
More information: Triqtraq