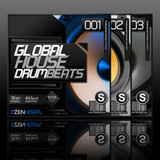 Zenhiser has released some new sample packs in the Global House Drum Beats series and The Techno Construktion Kit, a collection of techno/minimal techno samples & loops.
We love creating beats here at Zenhiser and believe 'Global House Drum Beats' is up their with the best. Each sample pack contains over 70 brand new and completely up to date house beats and grooves. 'Global House Drum Beats' is as the name suggests a collection of high end house drum loops that suits nearly all styles of house, from tech house and minimal house through to maximal house and tribal house. By varying the style of each drum loop this collection of house beats covers a multitude of styles and therefore lends itself to becoming a must for any and all house producers, remixers and dj's.
Global House Drum Beats is packaged featuring drum loops both with and without kick drums. All house beats have the same bpm throughout with all house drum loops taking on 24 bit quality.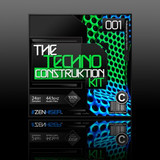 The Techno Construktion Kit features over 445 brand spanking new Techno & Minimal Techno samples & loops.
Designed from the ground up this techno construktion kit is an awe inspiring collection of techno samples which will fit perfectly within any techno producers sample arsenal.
The attention to detail is astounding within this techno sample pack with each techno and minimal techno sample & loop oozing both quality and style. We believe this techno construktion kit is an absolute must for any producer looking to expand their techno sample library.

As with all our construktion kits we cover the most essential samples and loops to get your music productions rolling. Loads of drum loops, bass loops and synth loops for starting block inspiration. An extremely high quality drum kit with drum sounds created and suited to your genre. Bass samples to program your own basslines and fx to create transients and add the icing on the cake. If that wasn't enough we're supplying all our construktion kits with 24 bit wav samples and all key information including bpm and key note within the filename of every sample giving you all the information you need.
The Techno Contruktion Kit is available to purchase for $34.99 AUD, the Global House Drum Beats volumes are $8.99 AUD each.
More information: Zenhiser