Zenhiser has released Late Night Techno Grooves and Pure Minitech Basslines, two new collections of sample packs.
New Zenhiser sample packs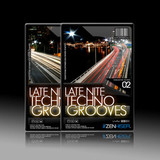 Late Night Techno Grooves For The Wide Awake!
It's 2am, you're constructing your latest techno production and inspiration is at a loss. We know how you feel and of course we have done something about it. 'Late Night Techno Grooves' is an outstanding outing into the deeper and darker side of techno. Hypnotic rhythms, pulsating beats and after dark grooves come together to create these un-missable techno sample packs. Once again an extremely high attention to detail has been nurtured into every loop within this collection of techno grooves, loops & beats with the final product delivering over 60 incredible all new techno loops for only $9.99!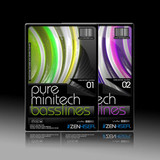 Minimal Tech Basslines With A Whole New Style
When it comes to minimal tech basslines we've got you covered. Constructed meticulously from the ground up 'Pure Minitech Basslines' delves deep into the underground minimal techno sound and pulsates some extraordinary rhythmotic basslines. Frequency responses are supplied with high regard within these spanking new minimal techno basslines. Each minimal sample pack contains 30 exclusive minimal techno basslines at 125 bpm. Looped perfectly and mastered to perfection 'Pure Minitech Basslines' is not be missed and an essential piece of kit for serious minimal, techno or minitech producers. So if you your basslines tight, deep and groovetastic then look no further.
More information: Zenhiser