Zenhiser has released Linndrum – The Drum Machine, a sample pack featuring a collection of drum samples and loops with the sounds of the LM-1 and LM-2 drum machines by Roger Linn.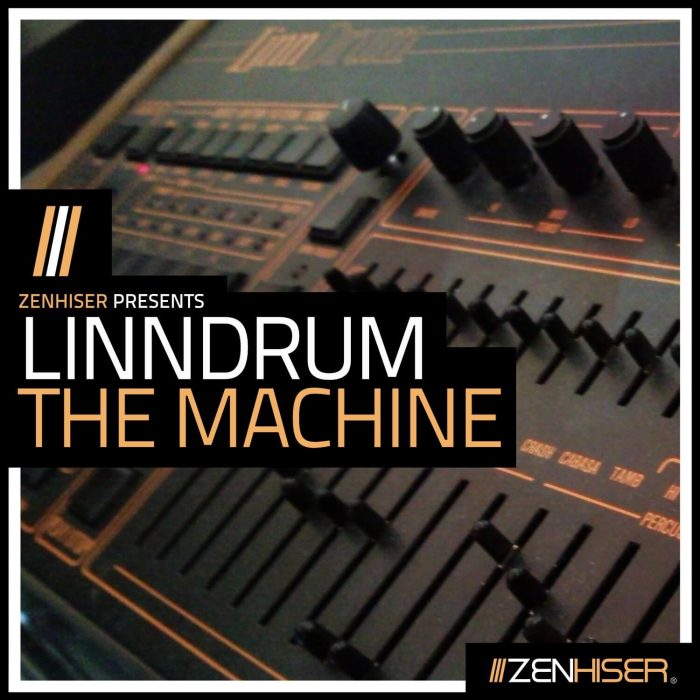 Linndrum – The Drum Machine is the finest collection of Lindrumm samples and loops ever created, a colossal amount of time and effort sourcing pristine hardware and recording endless knob tweaks has resulted in a perfectly crisp, clear and abundant array of one shot drum samples and 80's inspired drum loops.

Any producer is aware of Linndrum, the sexy black & orange panel with wooden casing is regularly voted one of the top 5 drum machines in the world, synonymous throughout the 80's with A class producers like Prince, Human League & Tears For Fears. The drum sounds are thoroughly distinct in both units due to using samples of acoustic drums which makes the sound of the Linddrum's LM-1 & LM-2 totally iconic. Whether it's Tears For Fears "Shout" or Aha's "Take On Me" this drum machines tonally quality and audio presence has set it sound in the music hall of fame till the end of time. Producers looking for a non synthetic alternative to Roland's TR-808 or TR-909 will find this retro drum sample library the ultimate choice.

Inside the comprehensive collection you'll find multi sampled kicks, hats, claps, snares, congas, side sticks, toms, cowbells, cabasas, rides, crashes and tambourines. Variations in pitch and decay combined with analogue samples from both drum machines ensures a collection comparable with owning pristine, vintage units of both the LM-1 & LM-2. Designed to suit a multitude of producers this sample pack also delves deep into the juiciest rhythms of the 80's with an immersive 405 drum loop collection for plethora of 80's flair and style.
Linndrum – The Drum Machine is available for purchase for $50 AUD.
More information: Zenhiser / Linndrum – The Drum Machine