zplane.development has released version 2.2.0 of Vielklang, adding AAX support to the versatile vocal editing tool and harmony generator for Windows and Mac.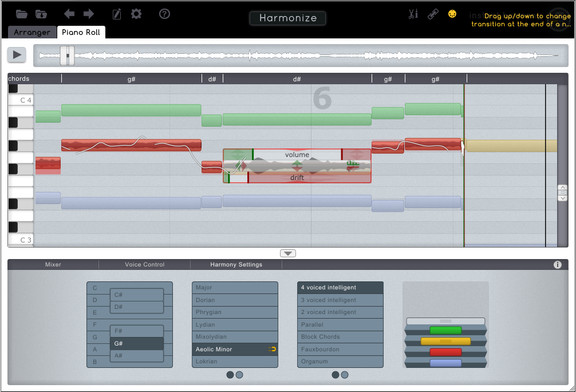 vielklang Instant Harmony generates harmonies with 2-4 voices. It is packed with musical intelligence and music theory: it detects the best fitting harmonies for each individual input melody, and automatically synthesizes up to four voices with the voices not merely running in parallel but with their voicings selected to sound most natural (voice leading).
Changes in Vielklang v2.2.0
Added: AAX support.
Fixed: occasional crash when two files were superposed in the arranger.
Fixed: second digit of the bar counter was overwritten by the cursor on playback.
Fixed: sometimes drop-outs when exporting audio.
Fixed: the warn sound of the operating system was triggered, when hitting the space-bar and vielklang had the focus.
Fixed: multiple warnings upon reload of a project with mismatching sample rates. Now you will be informed only once.
Fixed: multiple file relocation dialogs when a file in a project was deleted or moved. Now you will only be asked once.
Fixed: potential crash upon relocating to a different file.
Fixed: potential mismatch between intelligent harmonizer 'accordion' display and actual harmonizer settings.
Fixed: potential crash when deleting a note in the HybridView.
Vielklang for Windows and Mac is available for purchase for $149 USD/100 EUR ex VAT. The upgrade is free of charge for all registered users.
More information: zplane