Zynaptiq has announced immediate availability of its World Cup 2018 Horn Suppressor plugin Windows and macOS.
The multi-channel plugin allows suppressing the droning sound of compressor horns, popular at the Russia 2018 games, in real-time, leaving individual "honks" and other stadium ambience as well as commentary virtually untouched.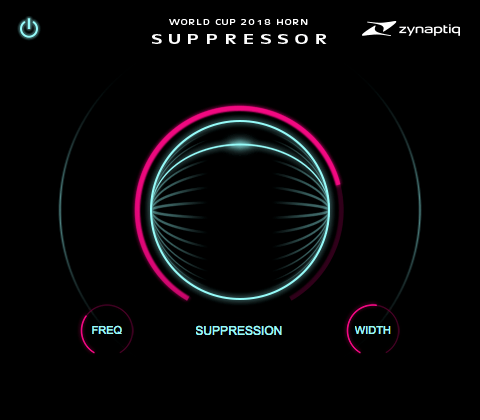 This is made possible using a technology known as source (signal) separation, a.k.a. demixing, where state-of-the-art artificial intelligence techniques are combined with precision filtering to "unbake the cake", providing after-the-fact access to the different sounds that make up a mix. Zynaptiq is a leading developer and pioneer in this field.
Already in use at Denmark's TV2 for their FIFA game transmissions, World Cup 2018 Horn Suppressor is now available to broadcasters that apply for a free license by contacting Zynaptiq via their website.
"We were getting complaints about the compressor horns being too dominant in the audio of our FIFA World Cup transmissions, and there really wasn't a lot that could be done about that with traditional tools." said Jens Lyd, sound engineer at TV2, Denmark. "So we contacted Zynaptiq – and within days, they provided an easy-to-use solution that quite simply completely fixed the issue for us."
The World Cup 2018 Horn Suppressor plugin is available in VST/VST 3, AU, RTAS and AAX plugin formats.
More information: Zynaptiq