Note: this post is from 2007, outbound links may be broken.
Optimus Prime – Protoform
Related:
DIY
,
Optimus Prime
,
random posts
,
toys
,
Transformers
Posted in
random posts
on Aug 17, 2007 -
2 comments
Pairadocs did an awesome full-blown movie Transformers repaint… protoform verion of Optimus Prime.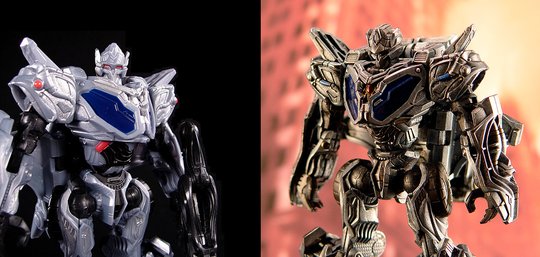 Optimus Prime – Protoform: Orignal off the shelf version vs the Pairadocs one
he writes:
Several layers of metallics here – first a metallic black base, then layered drybrushes of Oily Steel, Silver, and a custom mixed metallic light blue. Then accent colors were added in. All screw holes were filled in and sculpted to keep the figure one solid piece with no distractions.
Very nice job!
More images here.