UVI launches $99 Deal for 15 products
UVI has announced it is offering 15 of its products for $99 USD for a limited time.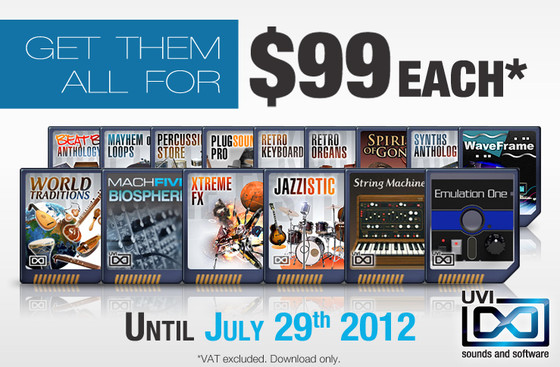 Until July 29th, a wide range of UVI products are all available for $99 each. Pick the ones you love, and enjoy! VAT excluded. Download only.
More information: UVI Sound Source