Etsy seller handmadeluck created some cool 1980's Arcade coasters that he put up for sale.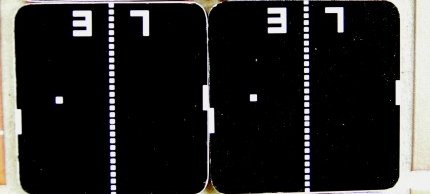 PONG coasters by handmadeluck
These are store bought coasters that I revamped. I decoupaged high contrast black & white photos of screenshots from three archaic Atari video arcade games: PONG, Berzerk and Asteroids, and then SEALED the top with a coat of acrylic sealer to insure they are water resistant. The bottom is wood/cork. This is a set of SIX! Each coaster measures approximately 4 X 4 inches.
It seems they're already sold out, but maybe he will create some more…