7Aliens has announced Catanya, a polyphonic pattern based MIDI arpeggiator.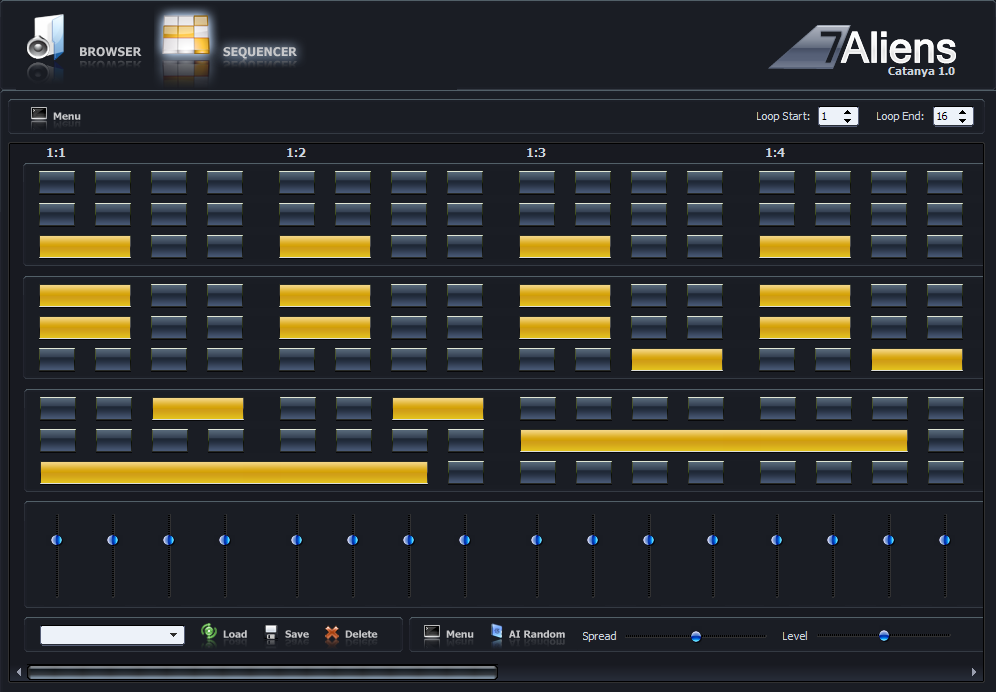 It's the tool which allows you to play sequence based on your chord. Catanya is not standard arpeggiator which has preset modes like UP, DOWN, ALTERNATE etc. Catanya was developed on much more higher level: it's based upon the patterns!
Catanya features
Next generation pattern arpeggiator.
Easy to use.
Multiple instances.
9×32 note matrix.
1,100 presets (music phrazes).
Supports recording final output into DAW for additional editations.
Powerful presets browser with ability to choose genre, style, rhythm, instrument, tempo.
Usable with any VSTi plugin or external HW synthesizer (via DAW's midi out).
Unique AI Random functions for making unique velocity Groove.
Realtime velocity spread.
Supports Cubase, Ableton Live, Reaper, FL Studio, Mackie Tracktion, NI Kore 2, EnergyXT.
Check the Catanya VST MIDI Arpeggiator demonstration video below.
Catanya will be available as a VST instrument for Windows PC for 45 EUR. The release date is to be announced.
Update: Catanya 2 is no longer available. Check the Kirnu Cream MIDI performer plugin instead.