8Dio Productions has announced the release of Clocks, a Kontakt instrument library that features the largest collection of tick-tock timepieces.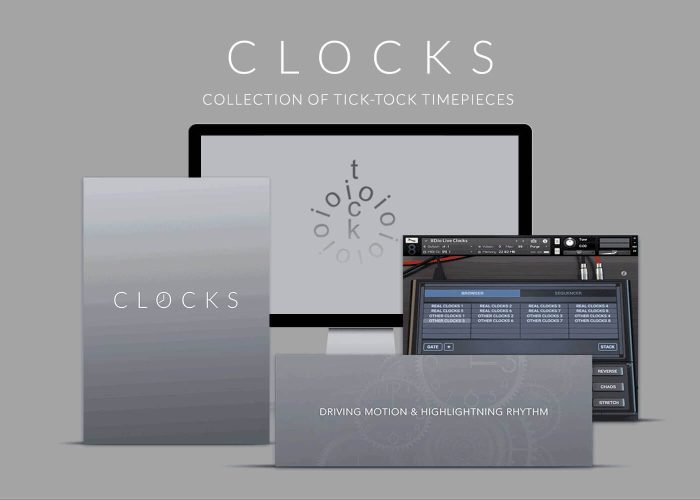 The library includes the sounds of stop watches, egg timers, wrist watches, grand father clocks and hundreds of other unique tick-tocky sound sources.
The Clocks are highly effective for boosting your rhythm and adding a feeling of pace and suspense. The collection contains several hundred tick-tock sounds, so it's highly recommended to blend and layer them together. 8Dio Clocks is a sample library dedicated to the highly popular Ticky-Track Sounds – designed by 8Dio's masterful sound designers and Academy, T.E.C and G.A.N.G Award Winning Producer, Troels Folmann.

8Dio Clocks is supreme for driving motion and highlighting rhythms. The library contains all the clock sounds you'll ever need with sound-sources from the famous Ikea Egg to Vintage Alarm Clocks, Pocket Watches, Upright Clocks, Digital & Electronic Clocks and a variety of different relay elements. We promise you a dedicated clock library with all the clock-sounds you will ever need.
Clocks features
+780 Unique Clock Samples.
Percussive Tool For Driving Motion & Rhythm.
Including Both Real Clocks & Other Clocks.
Chaos FX Engine.
Built In Hybrid Tools Custom 3D User-Interface.
Instant REVERSE, RANDOM, STACK and CHAOS features.
Clocks for Kontakt 5.6 or higher (full version) is available for $38 USD.
More information: 8Dio Productions / Clocks