8Dio has announced the release of Rhythmic Revolution, a new instrument library for Kontakt by composer Troels Folmann, sound designer Mario Bajardi and percussionist Nino Errera.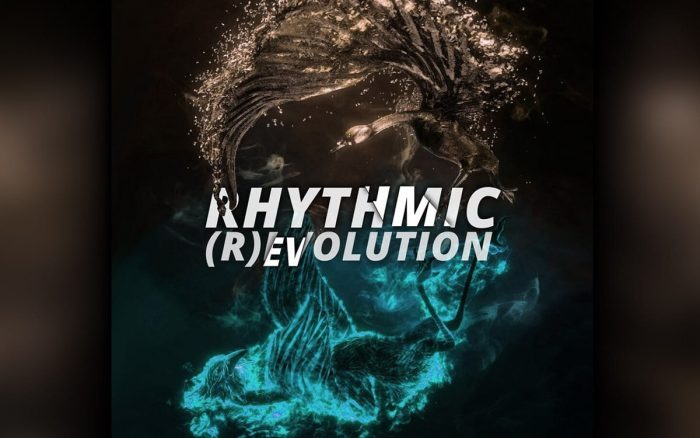 Rhythmic Revolution is an advanced instrument capable of creating an eternity of new and inspiring materials. It can literally randomize something new in eternity. Whether you want a Birdman like drum groove or the grittiest of sound designs. It can be used as a phenomenal tool for filmic action grooves to the most floating and ambient patches. We see it as the worlds most extreme adaptive sample randomizer. Designed to surprise you and be controlled when needed. Everything is fully synced to your host-tempo and you can control the

The heart of Rhythmic Revolution revolves around two different worlds of sounds. The conventional world of drums and percussion as we know it – and an unconventional world of custom instruments and extreme sound design. All processed carefully by Professor Mario Bajardi through a KYMA system with a custom DSP signal chain designed for the library.

Rhythmic Revolution contains a completely new Quadro-Engine with four parallel modular systems. Each module has its own sample pool, its own effects systems and its own convolution impulses. This means you have four independent sample sets, fx systems and convolution impulses that can freely be mixed or randomized together. In addition it contains over 300 hand-crafted Textural Convolutions that creates a textural delay to the Rhythmic Revolution. The library also comes with a full reverse options, so you can reverse anything you want with a single click. We also added our newest Chaos FX 3.3 and a brand new Panorama architecture that allows individual tuning and panning of each sample layer.

Rhythmic Revolution contains over 15 GB of content (compressed to 7.1GB) created by Prof. Mario Bajardi by using a very complicated chained setup that includes a full KYMA system and ability to physically draw waveforms in real-time.
Rhythmic Revolution features
14.9GB+ (compressed to 7.1GB) of all-new content.
Advanced Quadro-Engine w/ 4 parallel convolution systems.
300 New Textural Convolutions (Tempo-Synced to DAW).
Rhythms with Drums, Percussion and Ethnic Percussion, Plants, Air and Body Percussion, Metallic Objects, Water and Plastic.
4.000+ Organic Rhythm Samples.
Instant Sample- and Effects Randomizer.
Instant Front-Faced Effects.
Rhythmic Revolution is available for purchase for the introductory price of $129 USD until March 1st, 2017 (regular $199 USD).
8Dio has also recently released three Misfit Toy libraries, offering a total of over 5000 new samples of real Toy Synths, Toy Drums, Toy Accordion, Toy Sax, Toy Clarinet, Baby Sounds, Baby Toys etc.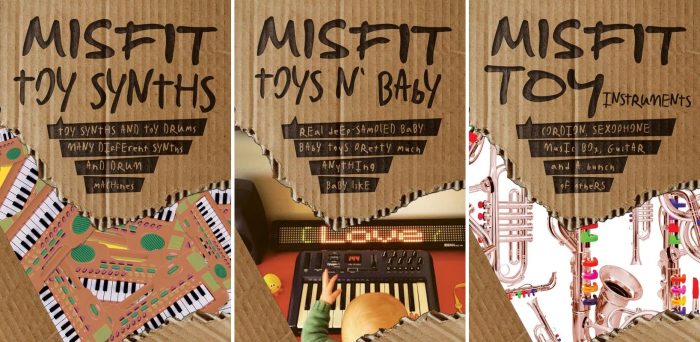 It's no secret that most famous synths have been sampled many times. However there is a hidden underworld of neglected toy synths. Lying unsold on E-Bay and underappreciated for their childish uniqueness. We deep-sampled 10 different toy synths with over 2.000 samples. We also got our hands on 10 different real Toy Drum Machines and sampled them with similar depth.

Andreas, is the first deep-sampled baby. We recorded every possible vocalization he can make from grunts to laughs, hiccups to tantrums, from strange babbling to syllables. In addition we sampled all the toys in his world including toy animals, bells and balls, toy cars and clocks, baby percussion, little squeaky toy animals, whistles and many other things. Totally ador, dor.

While mass-produced without compassion. We still believe there is a little soul inside of all the toy instruments. Whether it be the warmth of a little accordion to the uber-sized nylon string on a tin can guitar. The cute sound of a perfectly molded clarinet to the rigid plastic of a toy sax. Or perhaps you just want a large arsenal of music boxes or metallophone (aka kids glockenspiel). We put it all in there, including dozens of presets, new pulsing engine and dual parallel FX systems.
Misfit Toy Synths N' Drums, Misfit Baby N' Toys, and Misfit Toy Instruments are available at an intro price of $19 USD each until March 1st (regular $29 USD).
More information: 8Dio Productions