8Dio Productions has announced the release of Symphonic Shadows, a dark orchestral library for Kontakt, containing over 7.000 unique aleatoric effect samples.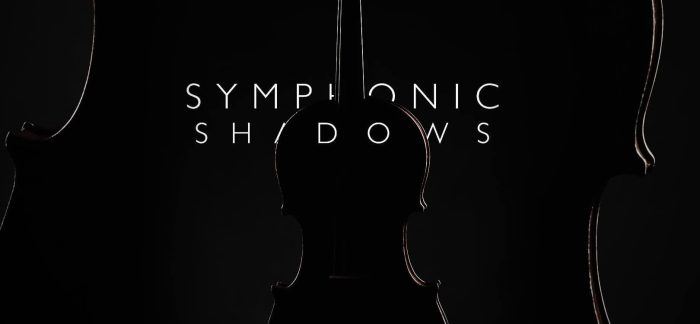 The library comes with three distinct orchestral sections. First, the burning tones of a 40-piece String Orchestra (12, 10, 8, 6, 4) and then an isolated 10-Piece Low String Section with 6 Cellos and 4 Basses. Next, the powerful sound of an 11-piece Brass Ensemble with 4 Horns, 2 Trumpets, 3 Trombones and 2 Bass Trombones. Last, the hurricane in a Woodwind Ensemble containing 1 Piccolo Flute, 2 Flutes, 1 Alto Flute, 2 Clarinets and 2 Bassoons.

The majority of the library comes with 3 microphone positions (Room, Spot 1 and Spot 2). Everything is designed around playability and ease-of-use. All articulations and playing styles are easily accessible from our built-in browser system and just a single click away.

We've also included a new dual-layered FX system. The first of which is our front-face FX system that gives you control over a trance gate, filters, pitch, delay, compression and our new textural convolution delay. The new textural convolution allows you to take dozens of new convolutions and use them as delay components.

We have also included our new Chaos FX engine, which gives you control over things such as EQ, Phasing, distortion, stereo delay and an additional convolution reverb.
Symphonic Shadows is available for the introductory price of $199 USD until March 1st, 2017 (regular $299 USD).
More information: 8Dio Productions / Symphonic Shadows