8Dio Productions has launched the New Copperphone, a Kontakt instrument library featuring a custom instrument made from modified Copper pipes.
The library offers a 12 pipe instrument that sounds somewhere between pristine bells and a metallic marimba of sorts.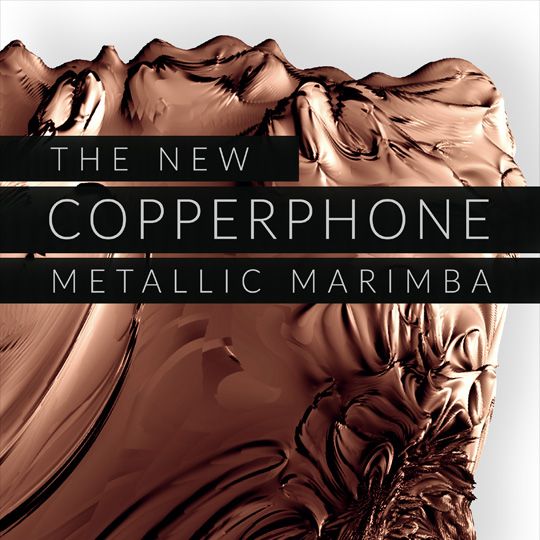 The Copperphone contains five core deep-sampled articulation types, which were made by playing the instrument with hard mallet, soft mallet, wooden mallet, muted notes and finger nails. The hard mallet, wooden mallet and finger nails have the most pronounced attack, where the soft mallet has a more smooth and relaxed tone. The included muted articulation is a non-sustained sample of the Copperphone.

The New Copperphone also contains 15 custom ambiences that were 100% made with the Copperphone. Allowing the ambiences to seamlessly blend with the Copperphone itself. All the core patches were deep-sampled extensively including several velocity layers and containing up to 8 round robin repetitions per layer.
The New Copperphone comes with 40 new presets. It is on sale for $28 USD until July 7th, 2018 (regular $48 USD).
Also released is Orchestral Shepards, a collection of hundreds of acoustically recorded Shepard tones.
… Shepard Tones are the latest psycho-acoustic phenomena in modern cinematic scoring. The Shepard's create a whole new emotional atmosphere around your composition. What's so beautiful about them is that they create an illusion of rising or falling elements, but without really doing so and without conflicting with the rest of your music. It's a sonic illusion at its finest and an integral tool for anyone interested in contemporary scoring." (Troels Folmann)

Orchestral Shepards represent the next generation of musical design tools. Following our original Shepards Tones library, this one brings you another collection of constantly rising and falling sonic elements, but now – purely organic, created only with orchestral and various acoustic instruments like strings, brass, choirs, pianos, guitars, percussion and lots of others.

The tone is dark and otherworldly. Fractals within fractals. An everlasting evolving musical landscape.
Orchestral Shepards is on sale for the intro price of $48 USD until July 7th, 2018 (regular $98 USD).
For a limited time only, you can also get a good deal on Adagietto ($48 USD) and the New Epic Toms Ensemble library ($28 USD).
More information: 8Dio Productions