Blind Audio has launched its new sample pack Aberration – Corrupted Oneshots, a collection of one shot samples that have been broken, crushed, destroyed and rebuilt.
Blind Audio brings you Aberration; a collection of oneshot samples that are guaranteed to add texture and character to any production.

At the heart of aberration you will find a selection of sounds that have been exposed to a crossbreed of harsh digital effects and warm but modern processing, Aberration contains a unique array of drums, FX, bass and synth hits.

Aberration is the companion and expansion to our ever-popular collection of twisted oneshots 'Anomaly'. But rather than looking at this as a sequel to that pack, we like to think of it as a sibling or counterpart. Both packs feature a strong selection of messed up oneshot samples and both will work hand in hand to bring chaos to your productions.
The pack comprises:
51 Kicks.
54 Snares.
42 Claps.
42 Hats.
46 Percussion.
50 Bass.
51 Synths.
59 FX.
Aberration is available to download from Loopmasters, priced £9.95 GBP.
Featuring an all-new selection of high-impact drums, bold basslines and neon melodics, Luxuriant Modern Disco is designed for producers looking to add that nu-dancefloor vibe to their latest tracks.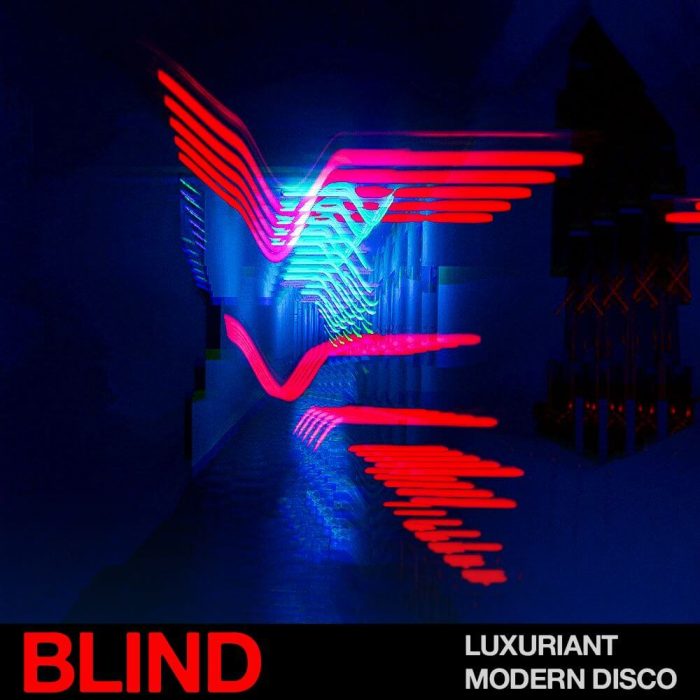 Inside Luxuriant Modern Disco you'll find a nice collection of 171 loops and 170 Oneshot samples, including: bold bass, chunky chords, smooth melodies, heavy-hitting drums and more. All sounds are carefully crafted and professionally designed to give your productions that modern disco sound. Also included are 70 bonus MIDI files; replicate the melodic loops of Luxuriant Modern Disco with any instrument or synth of your choosing. Perfect for blending in your own sounds and taking ideas to the next level.

All loops are rendered at 120bpm and in the Key of B. Mix and match loops or use them in combination with your own sounds to create something brand new. Blind Audio brings you only the best sounds available. Pulling from a varied collection of sound sources including classic analog and digital synths, real world instruments and high quality field recordings.
Luxuriant Modern Disco includes:
20 Drum loops.
20 Hat Loops.
25 Percussion Loops.
16 Drum Fills.
20 Bass Loops.
35 Instrument Loops.
15 Synth Loops.
170 Oneshots.
20 Kicks.
20 Claps.
15 Hats.
25 Percussion.
7 Cymbals.
15 Bass Hits.
26 Synth Hits.
18 Instrument Hits.
24 FX.
The pack costs £14.95 GBP.
More information: Blind Audio