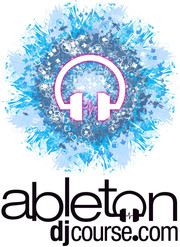 Ableton dj course has launched an online DJ course for Ableton Live users.
Ableton dj course is the only comprehensive, step-by-step online DJ course that gives you all the information you really need to use Ableton Live. You'll not only learn how to use the software, but also how to become an exceptional DJ.

The easy to follow style makes it perfect for the beginner, but the content goes deeper and provides guidance on expert Ableton techniques and the latest DJ technology.

To access the site go to www.abletondjcourse.com There are 2 free tutorials and 2 DJ case studies to watch immediately and you can get a free DJ resources download by signing up to the mailing list.
The Essentials course is currently available for a special introductory price of £30 GBP for a 1 year subscription.
More information: Ableton dj course