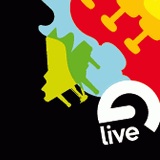 Ableton has released version 8.1.3 of its Live and Suite digital audio workstation applications for PC and Mac.
Ableton's developers have been busy improving quality over the last three months and we have released the latest result of this ongoing effort, Live 8.1.3.
Since Ableton is no longer providing detailed information on changes your best bet to learn more about version 8.1.3 is to check the Ableton Forum.
More information: Ableton