Audio Plugin Deals has launched a two week sale on the Acoustic Lounge library by Ueberschall, offering 78% off on a collection of beautifully recorded smooth and warm analog sounds.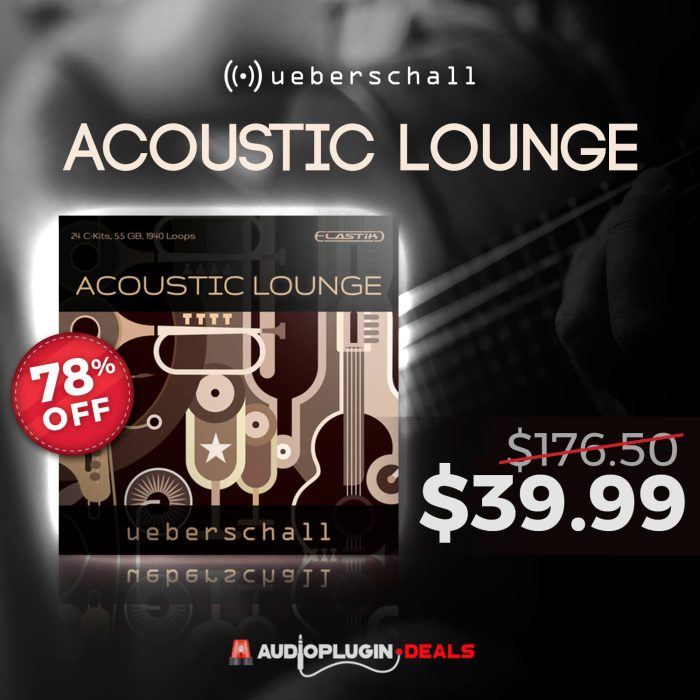 Acoustic Lounge delivers a massive 24 construction kits of smooth, soulful, tunes that will always strike a sophisticated, laid-back, mood.

The library is build on the classic sounds of late night jazz, dominated by the unplugged sounds of delicate drum grooves and beautiful upright bass lines complemented by tasteful acoustic pianos and guitars.

The kits are further flavoured by highlight electric pianos and guitars, percussion elements, vibraphones, some special effects and the occasional atmospheric saxophone and trumpet round out the contents of the kits.
The sample library for the free Elastik Player is on sale for $39.99 USD until October 11th, 2020 (regular $176.50 USD).
A purchase includes 50% of what you spend ($19.99 USD) back into your rewards wallet for use in the APD Shop.
More information: Audio Plugin Deals