Loopmasters has released some sample packs from Aim Audio, a new label headed up by Phil 'Illorn' Horne and Jesse 'Dubmatix' King.
The duo have over 25 years of combined experience working in the sample pack industry. They are behind some the hardest and dirtiest award-winning Trip Hop, Hip Hop and Soul packs on Loopmasters. With Aim Audio they aim to release lo-fi, gritty grooves and cutz.
Sacred Dub is a high energy dubbed out collection of warrior style royalty free vibes.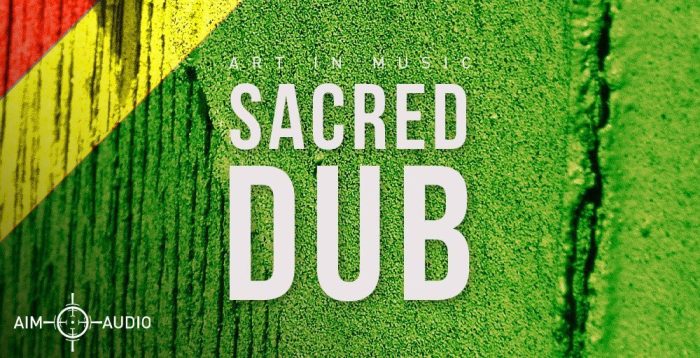 The pack is rooted in the tradition of steppers and GOA, delivers a fusion of live instrumentation, hard-edged beats, and esoteric musical elements.
The night air is crisp, a breeze envelopes all that are gathered together in anticipation for a religious experience as a burst of energy ignites the sound system woofers and the hypnotic thunder of the kick drum pounds it's high voltage strikes.

Fusing the boundaries of space and time – Sacred Dub is an electric shock permeated by an undercurrent of thunderous subs, chest-pounding drums, mystical chanting, subatomic drones, majestic horns, tribal drums, the ones-and-twos of the scratching ninja illorn- melding his alchemical sonic cutz, all form a visceral hazey blissed-out deep 140bpm call to rave.
Downtempo Vocals comprises collection of beautifully sung female vocal loops and phrases.
The 1.5GB+ pack includes vocal loops in various styles and processed in different ways, including vocoder, lofi, octave, echo, scratch and more.
Massive Attack, Portishead, Esthero, Dido – All of them have that special magnetic and majestic vocals soundtrack and subtle delivery that rides atop musical landscapes.

These singers provide the backdrop and soundtrack to many moments in our lives with their rich, lush, soaring vocals that bring something special and evoke a calm stillness within. Downtempo Vocals carries on that tradition with smooth, lyrical wordplay, soft echoes cascading just beneath and touches of reverb-dripping space that combines to bring a unique sonic texture and vibe to your productions.
Lastly, the Hip Hop Beats packs offers a selection of lo-fi Hip Hop drums from Evil Ed, featuring 24 drum construction kits with well over 200 drum and percussion loops and one shots.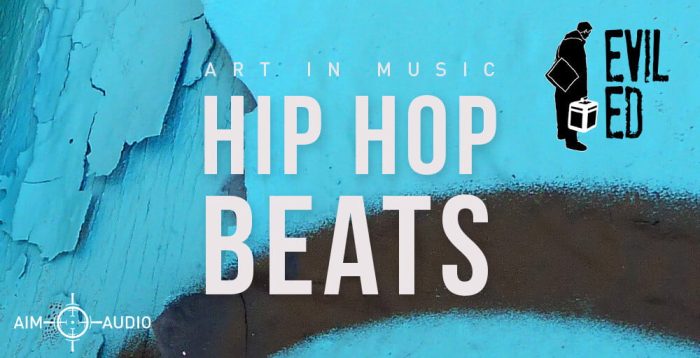 Harkening back to an age of crate digging, when you went shop-to-shop, sifting through endless stacks of old albums in search of "that sound", "that groove", "that vibe" and then trucking your new stash of vinyl gold home with anticipation of what Evil genius will come out.

Needle on the record, you load those choicest bits of magic into your sampler and chop, crop, slice, and dice until you reach that perfect harmony of hard-driving beats with a head noddin' vibe. This is how some of the most iconic and celebrated tracks of the 80s, 90s, and beyond began as did Evil Ed and his 4-decade spanning career – This is Evil Ed: HipHop Beats.
The Aim Audio sample packs are available at Loopmasters, starting from £11.95 GBP. Free taster packs are available to download.