IK Multimedia has announced the launch of the All-in on Analog Sale, offering discounts of up to 60% off on analog-modeled plugins.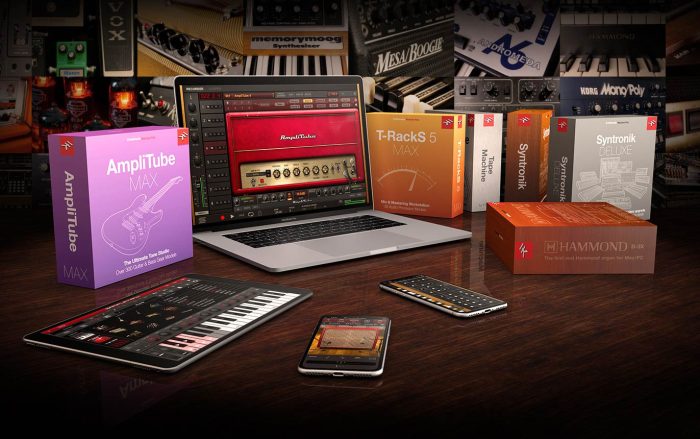 Are you craving that analog sound for your music production projects? Real analog gear can cost a bundle, be difficult to maintain, and can heavy (as in loud and literally hard on your back). Do your wallet and your back a favor and go All-in on Analog with IK's special promotion.

From May 1st through June 2nd, 2020, save up to 60% on analog-modeled titles like AmpliTube MAX, T-RackS 5 MAX, Hammond B-3X, Syntronik, and more. You can even save big on T-RackS Tape Machine Collection and Syntronik Deluxe for more analog flavor for your tracks.
The offer expires June 2nd, 2020.
Additionally, IK Multimedia's Total Studio Spectacular sale was extended through May 18th.
Now more than ever, we all need powerful tools to fuel our creativity. Total Studio 2 MAX provides an incredibly diverse set of music creation tools – a huge bundle of music software with which you can create anything from an epic masterpiece to an intimate soulful song. From April 16th through May 18th, 2020 save up to 75% on Total Studio 2 MAX.
More information: IK Multimedia