Industrial Strength Samples has launched the Metal Kore sample pack featuring a collection of heavy sounds by Ambassador21 that blend Hardcore and Metal.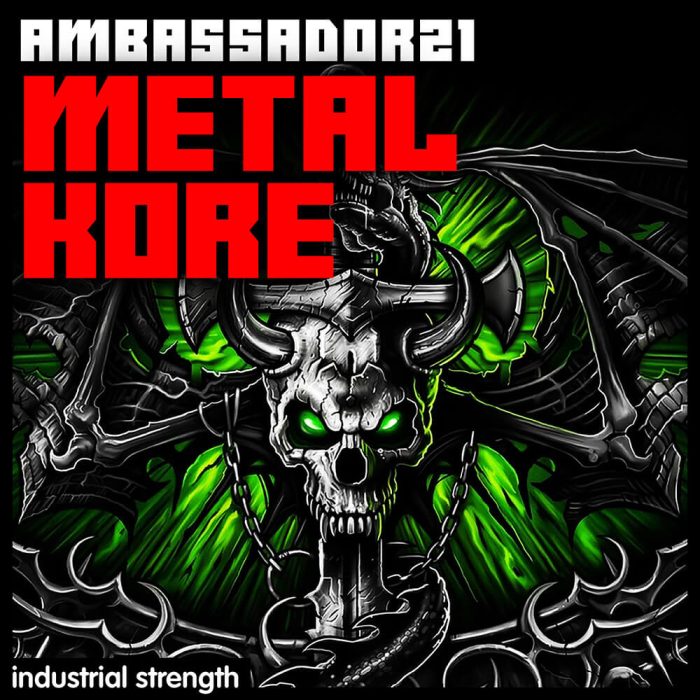 While producing multiple Albums that are often imitated but never equaled. This Industrial duo from Belarus (Natasha A Twentyone and Alexey Protasov) have clearly put their mark on the Industrial scene with their Harsh, Relentless sound combined with explosive live performances. Making them a force to be reckoned with Live and in the studio.

Metal Kore is No exception. Expect to find Ambassador21 right in your Daw. This Digital Destruction pack features the most Heavy Industrial Guitars you will get your hands on. The sounds are set to destroy. That's 11 in Metal Terms. Check the Demo Track if you can survive listening to it for that long. Ouch.

Ambassador21 supplies you with loads of Digital Hardcore, Metal, Guitars, Noise, Smashed up Noise Drums and Killer Hardcore and Industrial Drum Loops that will cut thru any track like a sharp machete. Metal Kore would not be complete without some Signature Drum Hits to crack back into these insane Loops.
Ambassador21 Metal Kore features
44 Noise Beats.
54 Guitars.
25 Drum Loops.
37 Drum Hits.
The sample pack costs £27.95 GBP.
Also available is Lisbon Techno, a collection of drum loops, Techno effects, grooves, bonus audio and Lisbon vibes.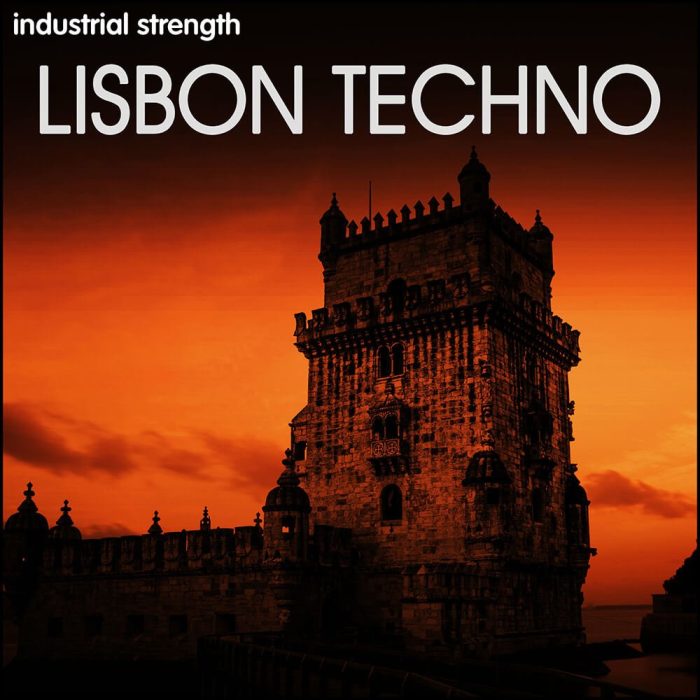 The pack includes 20 Loop Kits with a total of 321 loops and samples, and a bonus collection of 30 bass & synth loops and fx hits.
We are reaching out and taking Techno by storm. Our European brothers are on fire. We have asked our designers in Lisbon to to give you an affordable collection during these tuff times. This new micro pack

You have seen so many Berlin, London and New York packs for ages. It was more than enough time to explore other Techno hot spots that have a huge influence on Techno.

Following our Barcelona Hard Techno pack. This brand new collection contains our Trademark Loop Kit Format. You can kick them up your way. Add your signature touch and you're off. You get instant inspiration with maximum creation in mind.

Lisbon Techno features banging 24 Bit audio to rip your next production or remix. Lisbon Style. Great weather, Great food, Amazing people and Banging Techno. What's not to like.
Lisbon Techno is available from Loopmasters for £16.95 GBP.
More information: Industrial Strength Samples