Ampethron DSP Systems has introduced its Ampethron hardware FX synthesizer, a new synthesizer concept that offers a new way of controlling and playing sounds.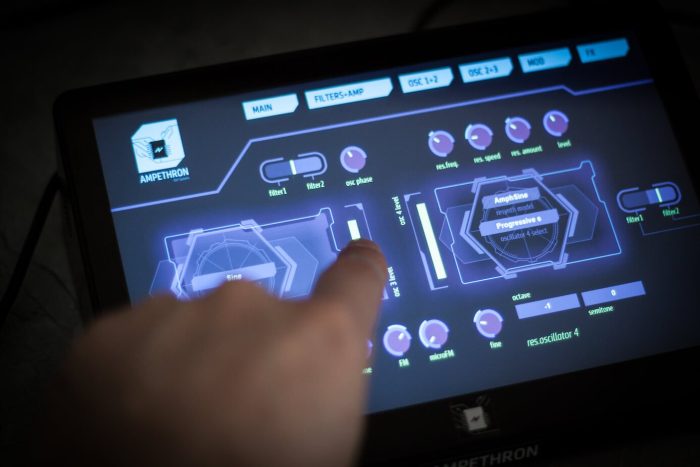 With many algorithms and various types of synthesizers and instruments in a single DSP hardware device, Ampethron aims to be a revolutionary unit for live acts and DJs, as well as for studio production.
Ampethron features
2 parallel / serial filters (14 types of filters including unique ones).
4 oscillators (real-time wavedrawing oscillator with touchscreen, wavetable, virtual analog, re-oscillator).
Touchscreen control + hardware control.
Draw your own waveforms realtime with touchscreen (LFO and OSCILLATOR waveforms).
Multiple external connection possibilities.
The synth will be available in a limited amount as part of a crowdfunding campaign. You can already sign up at Amphethron and receive a voucher for a 200 EUR discount on the retail price.
More information: Ampethron DSP Systems