Plugin Boutique has launched a sale on the H3000 Band Delays plugin by Eventide, offering a 75% discount for the next few days only.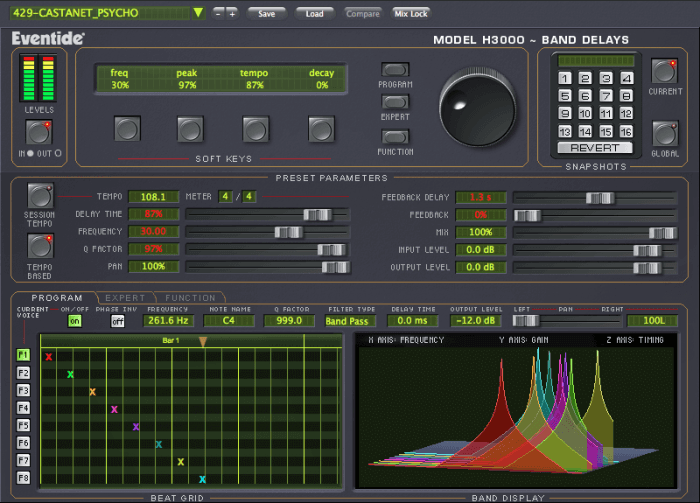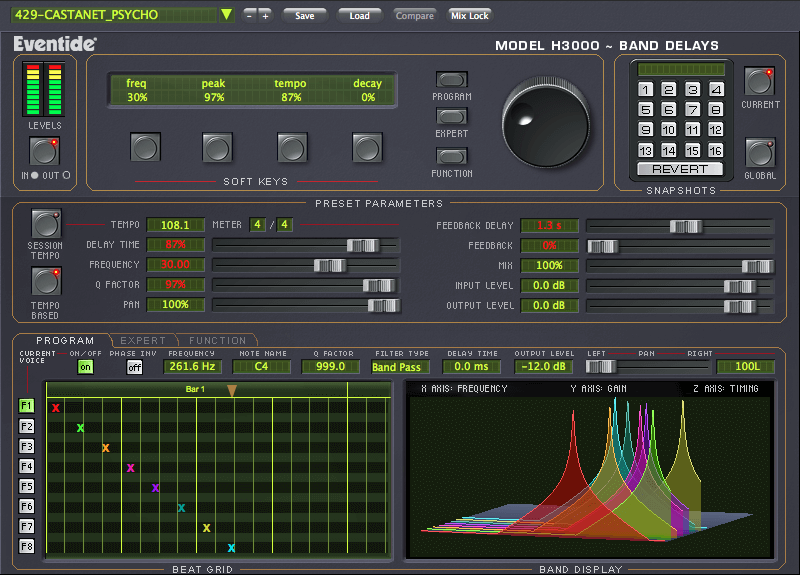 Imagine if you could take any sound, separate it by frequency bands, change the filter type, and then individually process those bands with delays. The H3000 Band Delays plug-in is dereived from the H3000 Harmonizer® studio processor. This unique plug-in is capable of everything from standard delays and filtering, to stereo-widening and killer rhythmic effects.

Just feed it any instrument or vocal and instantly manipulate up to 8 voices by frequency, resonance, filter type, delay time, volume and panning. Then easily build complex movement using the H3000 Function Generator.
H3000 Band Delays features
8 voices, each of which can be altered by frequency, resonance, filter type, delay time, volume and panning.
Filters assignable as band pass, low pass, high pass, all pass, or notch filter
Assign the H3000 Function Generator to several parameters to create movement and bring life to drums and stringed instruments.
Beat grid gives visual representation for creating unique rhythms from your sound.
Route a MIDI keyboard to the plugin to play the filters as musical notes.
Includes presets from original H3000 hardware in addition to many new inspiring choices.
MixLock keeps the wet/dry mix of the effect static as you scroll through presets or user-defined snapshots.
H3000 Band Delays is on sale for $49 USD / 49 EUR until October 7th, 2019 (regular 199 USD/EUR). It comes in VST, AU and AAX plugin formats.
More information: Eventide